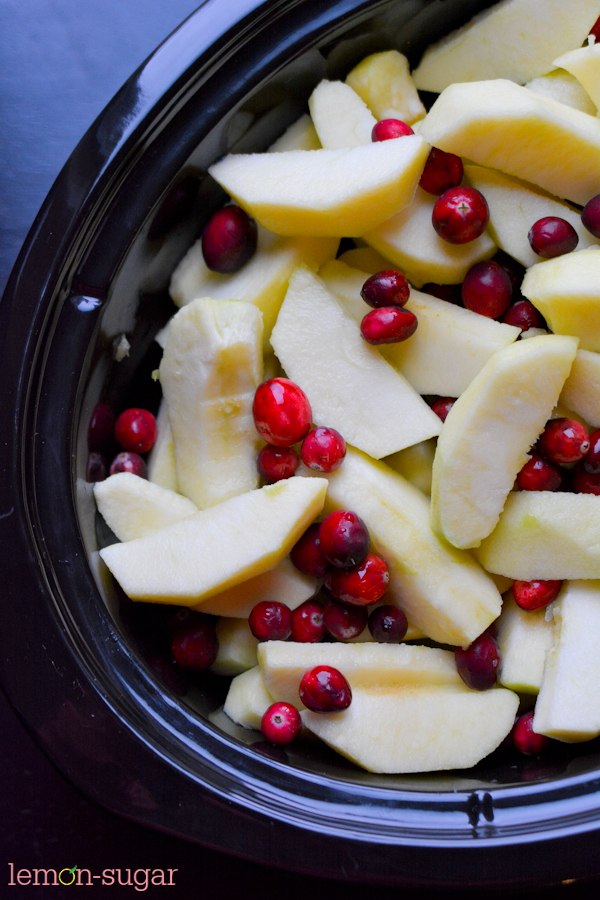 Who still has cranberries left from the holidays?  Anyone besides me?  I always stock up and freeze what I'm not going to use, because I firmly believe that cranberries aren't just a winter fruit.  It drives me crazy that you can't find them year round, so when I see 'em, I buy 'em.
Our CSA has been overly generous with our apple deliveries lately too – so much so that we haven't been able to eat them all quickly enough.  We eat them like crazy in my house, so when found myself looking at a fruit bowl with nearly 30 Jonagolds in it, I knew it was time for a good apple recipe.
It was a toss up – I could use one of my favorite apple recipes from the past, or I could go a new direction and try this one.  So, so glad I went with the new recipe. It's now one of my favorites, and has a permanent home in my pantry….