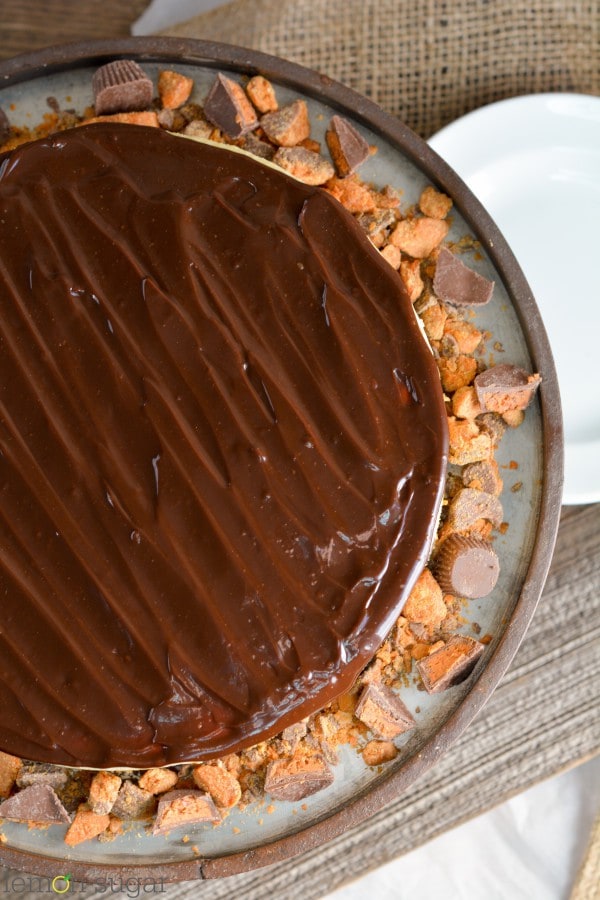 Please enjoy this throw-back recipe.  One of my favorites!
I might be a wee-bit obsessed.  With cheesecake, of all things.
Which, actually is a GOOOOOD thing, but really, why can't I be obsessed with Kale?  Or Flax Seed?  Or Chickpeas?  (I don't know – those are the first three healthy-like things that popped into my cheesecake-obsessed head.)
This cheesecake, you guys – it's awesome.  It's easy.  It goes together in no time, and you can change it up with your favorite add-ins, toppings, and crust.  Today, it happens to be a chocolate cookie crust, chocolate fudge topping, and BUTTERFINGER® mix-ins.
Let's just pause for a moment and let that sink in.
…
Folks, Halloween is right around the corner.  Time to hoard those BUTTERFINGER® bars!…