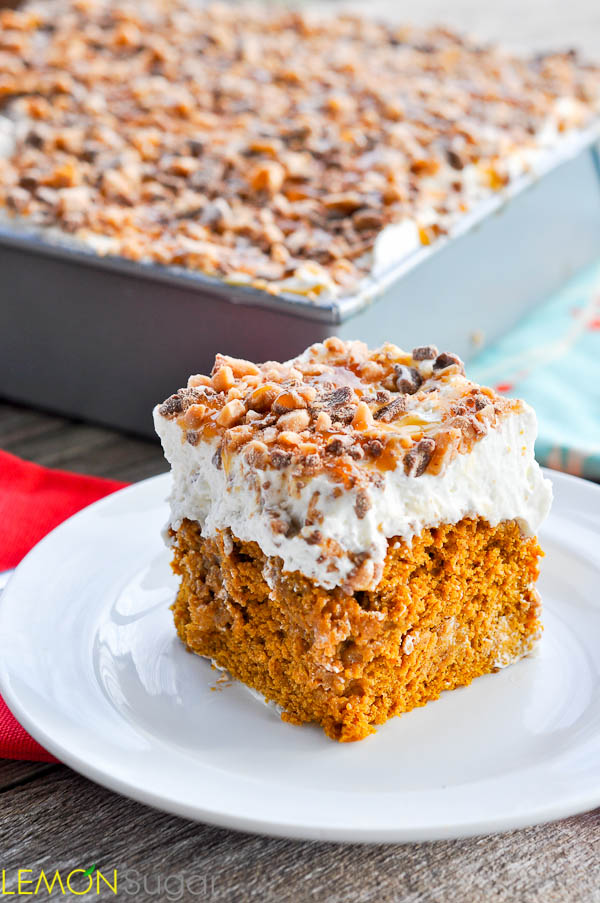 Note: This is a throw-back post, but so popular that everyone needs to see it again.  Enjoy! 
So, I don't really care what you call this cake.  Anytime you combine pumpkin, homemade whipped cream and caramel sauce?  Uh-MAZE-ZA-ZING.  My last BTS cake has driven almost 1,200,000 visitors to Lemon Sugar, and is among one of my most requested desserts in my inner circle.
Inner circle?  That means my family.  I don't know why I called them my inner circle.  I'm clearly not Miley Cyrus.  I don't have an "inner circle."
But if I did, I would totally feed them BTS cake….