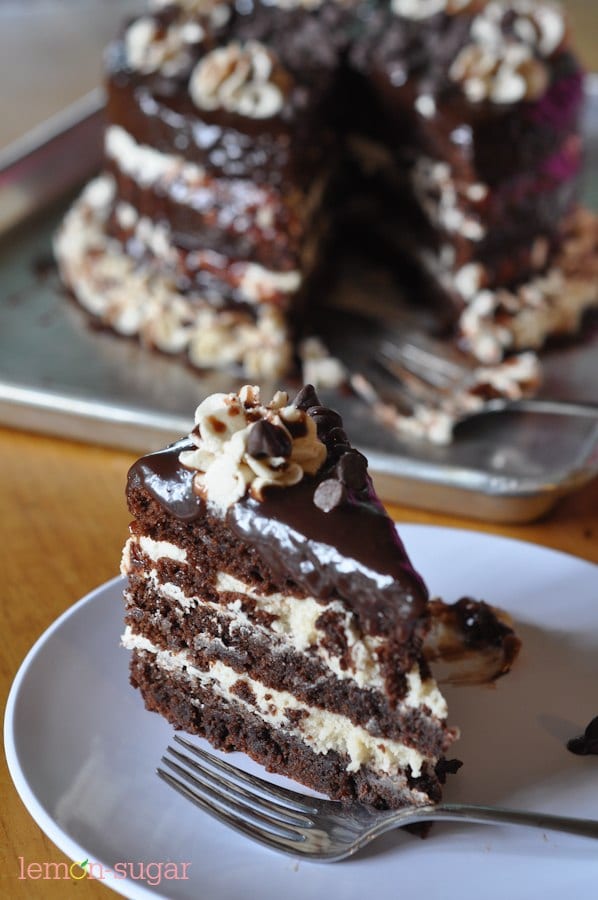 You know when you make an awesome dessert, take it to your Mom's house for Sunday dinner, and only eat a tiny piece because you're too full from dinner to eat more?   And then you find yourself sitting on the couch at 9pm wishing you brought a piece home with you?
I'm there.
I ALWAYS do that.  I'm all like, "Nah, I don't need a big piece of cake, I'm good with one little bite."  And then at 9pm I'm trying to figure out what my parents would do if I barged into their kitchen like it was 1989 again.  Especially since I'd have to wake my kids up to make the trip.  I think the biggest problem is that this doesn't sound terribly irrational to me…
Speaking of which, can you believe that 1989 was 25 years ago?  Because I was curious, I looked up the top 100 Billboard songs of 1989.  It included "My Prerogative," "Wind Beneath my Wings," "Every Rose Has It's Thorn," and "Straight Up."
I now feel old.
So, now I feel old and I wish I had cake.  Cookie Dough Brownie Cake, to be precise. [Read More...]