Snowball Cupcakes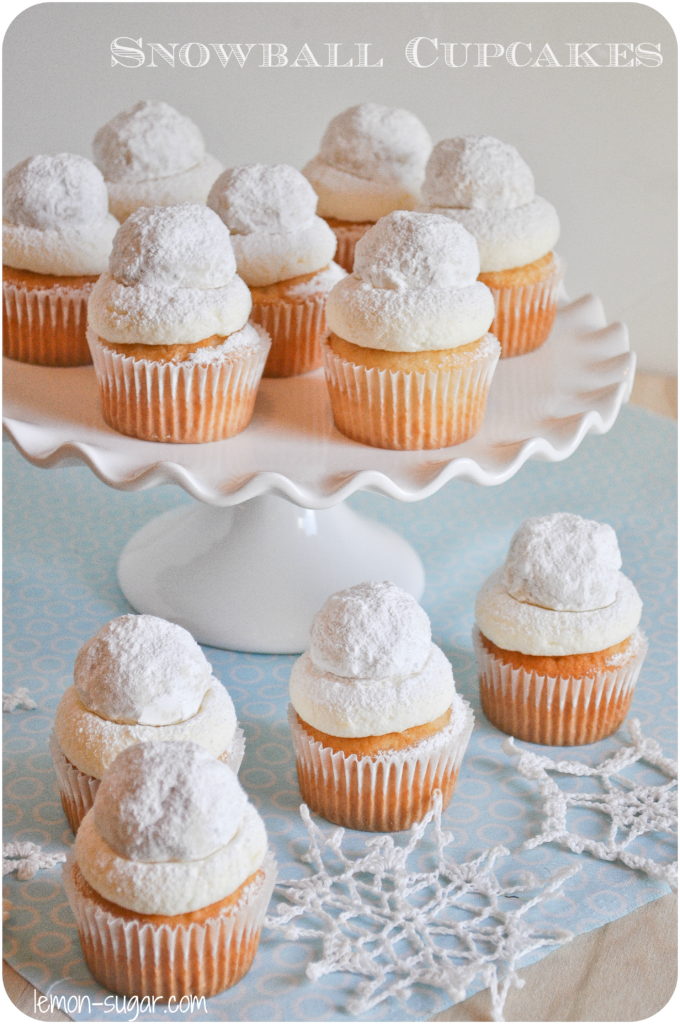 3 and ½ cups cake flour
1 and ½ tablespoons baking powder
¼ teaspoon salt
1 teaspoon almond extract
1 cup plus 2 tablespoons milk
1 and ¾ sticks (14 tablespoons) unsalted butter at room temperature
1 and ¾ cups sugar
5 large egg whites at room temperature
1 cup unsalted butter at cool room temperature
1 pound confectioners sugar
¼ cup heavy whipping cream
1 teaspoon almond extract
Preheat oven to 350 degrees (F). Prepare two 12-cup muffin tins with paper liners.
In a medium bowl, sift together cake flour, baking powder and salt.
Stir almond extract into milk.
In a stand mixer or with a hand mixer, cream butter until smooth.
Slowly and gradually add sugar, and beat again until pale and fluffy.
Reduce speed to low, and add flour and milk alternately, beating until just combined after each addition. First add ⅓ of the flour, then ½ of the milk, then half of the remaining flour, then the rest of the milk and then the rest of the flour.
In another medium sized bowl, beat the egg whites until stiff peaks form. Gently fold ⅓ of the egg whites into the batter, then fold the remaining whites into the batter in two batches, taking care not to deflate the whites.
Fill each cupcake tin ⅔ full. Firmly tap filled tins on countertop to release any air bubbles.
Bake 18 to 20 minutes.
Cool completely before frosting.
In the bowl of a stand mixer, beat butter until smooth and fluffy.
Add powdered sugar, cream and almond, and beat slowly to combine.
After combined, beat on medium-high speed for 5 minutes or until light and fluffy.
If necessary, add additional cream or powdered sugar to desired frosting consistency.
Frost cupcakes as desired. Place an Almond Snowball Cookie on top of each cupcake, pressing down slightly to adhere.
Sprinkle each cupcake liberally with powdered sugar.