Key Largo Key Lime Pie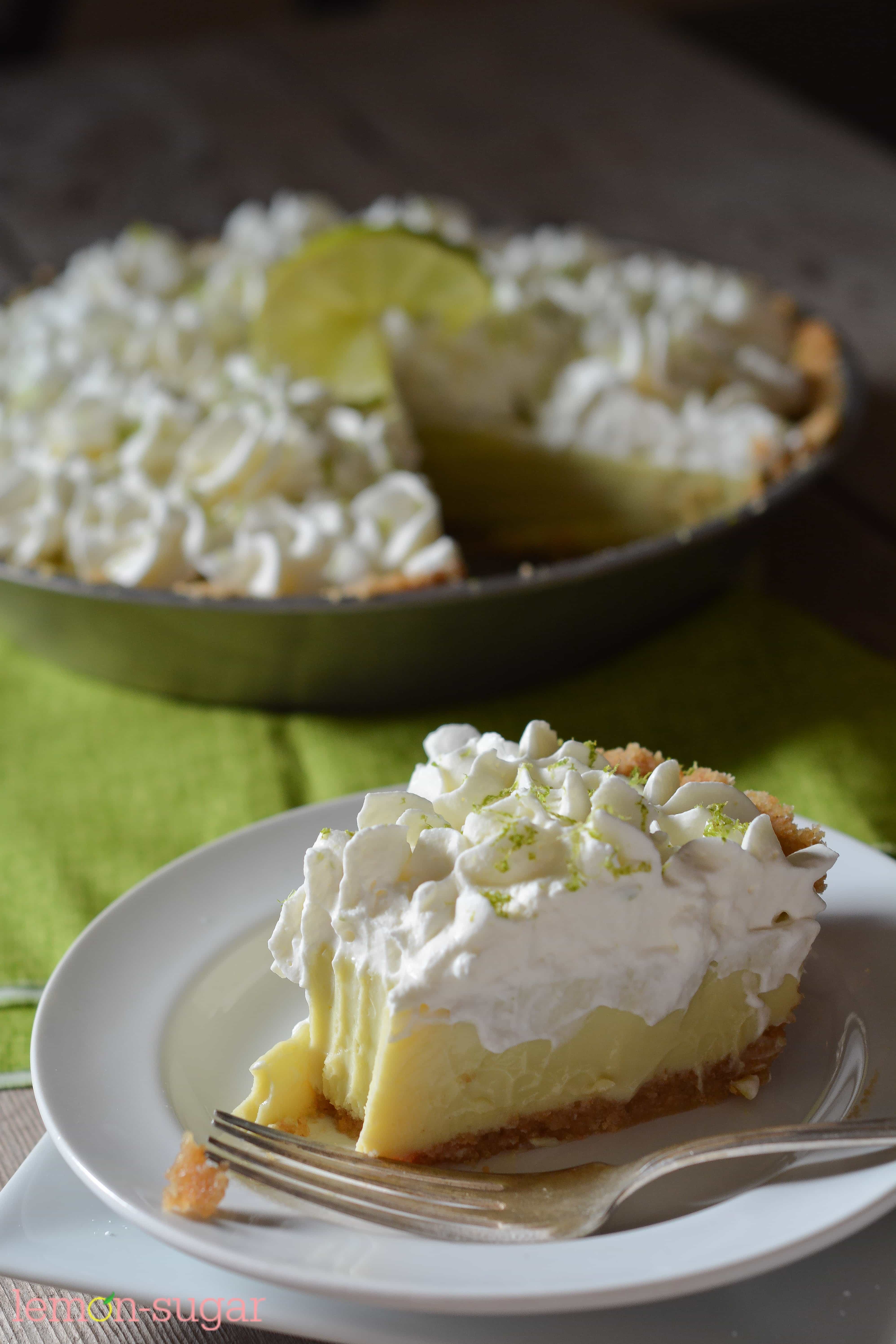 1 and ¼ cups graham cracker crumbs
¼ cup granulated sugar
5 Tablespoons unsalted butter, melted
2 (14 oz) cans sweetened condensed milk
½ cup sour cream
¾ cup key lime juice, fresh-squeezed if available
Grated lime zest for garnish
1 cup heavy whipping cream
¼ cup powdered (confectioners) sugar
Preheat oven to 350 degrees (F).
In a medium sized bowl, combine graham cracker crumbs, melted butter and sugar. Stir until crumbs are completely moistened.
Press into the bottom of a 9-inch pie plate. Set aside.
Wipe out the bowl and combine sweetened condensed milk, sour cream and lime juice. Whisk until completely combined and smooth.
Pour into prepared pie crust.
Bake for 10 minutes, then turn oven off and allow the pie to sit in the oven for 30 minutes.
Refrigerate to chill, pie should be cold when serving.
Beat whipping cream until peaks form. Add confectioners sugar and beat to combine.
Top with fresh whipped cream, and enjoy!