Easy Pizza Dip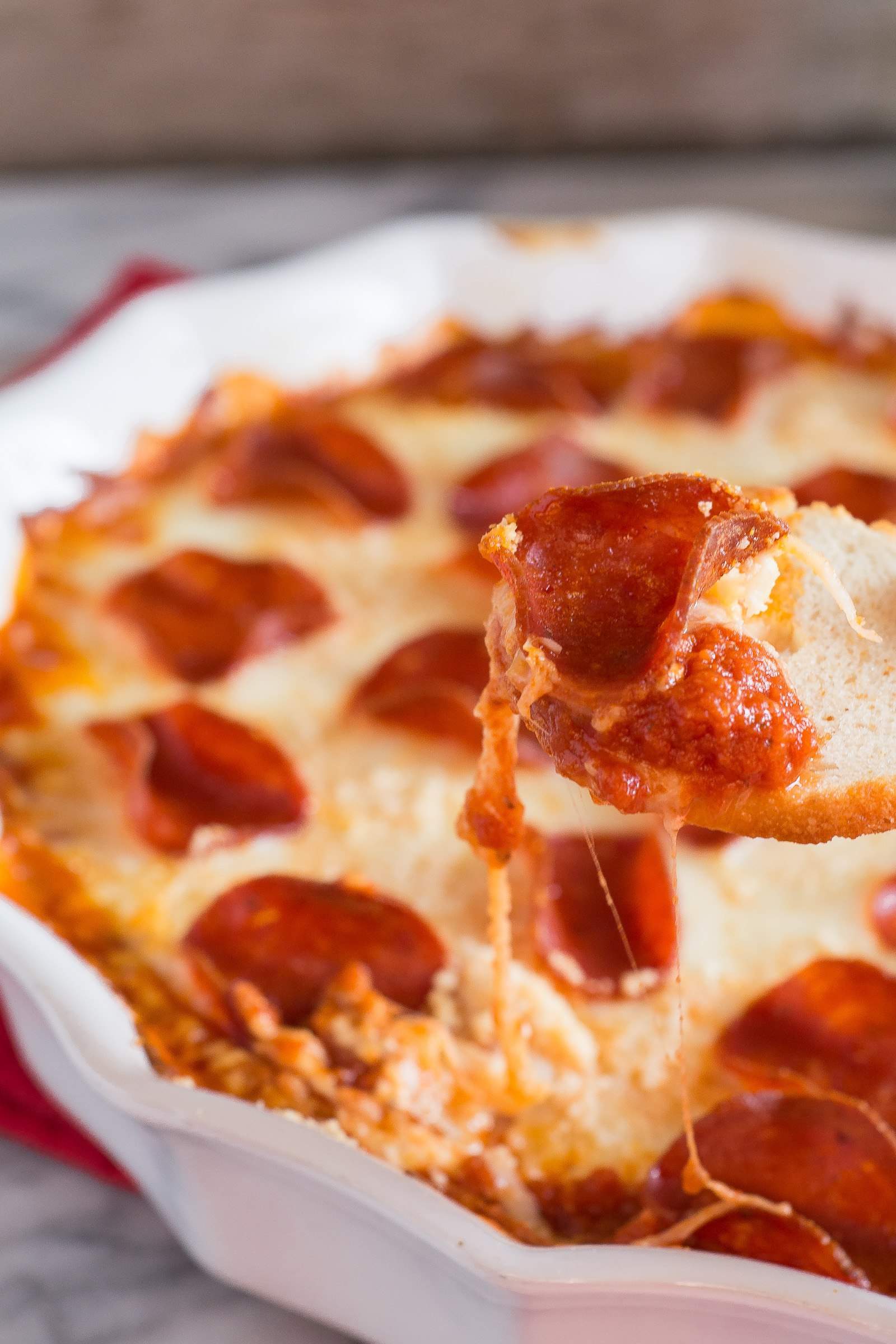 8 ounces cream cheese, softened
1 and ½ cups Ragu® Pasta Sauce
2 cups shredded mozzarella cheese
½ cup grated parmesan cheese
turkey pepperoni slices
other pizza toppings if desired (peppers, olives, mushrooms, etc.)
Preheat oven to 375 degrees (F).
Spread softened cream cheese in an even layer at the bottom of a 9 or 10 inch deep-dish pie plate.
Spread ¾ cup of Ragu® Pasta Sauce over the cream cheese.
Sprinkle 1 cup of mozzarella cheese over the pasta sauce.
Sprinkle ¼ cup of parmesan cheese over the mozzarella sauce.
Repeat layers: sauce, mozzarella and parmesan.
Top with turkey pepperoni slices.
Bake for 15-20 minutes or until cheese is bubbly.
Enjoy immediately.