Easy Chocolate Dipped Cookies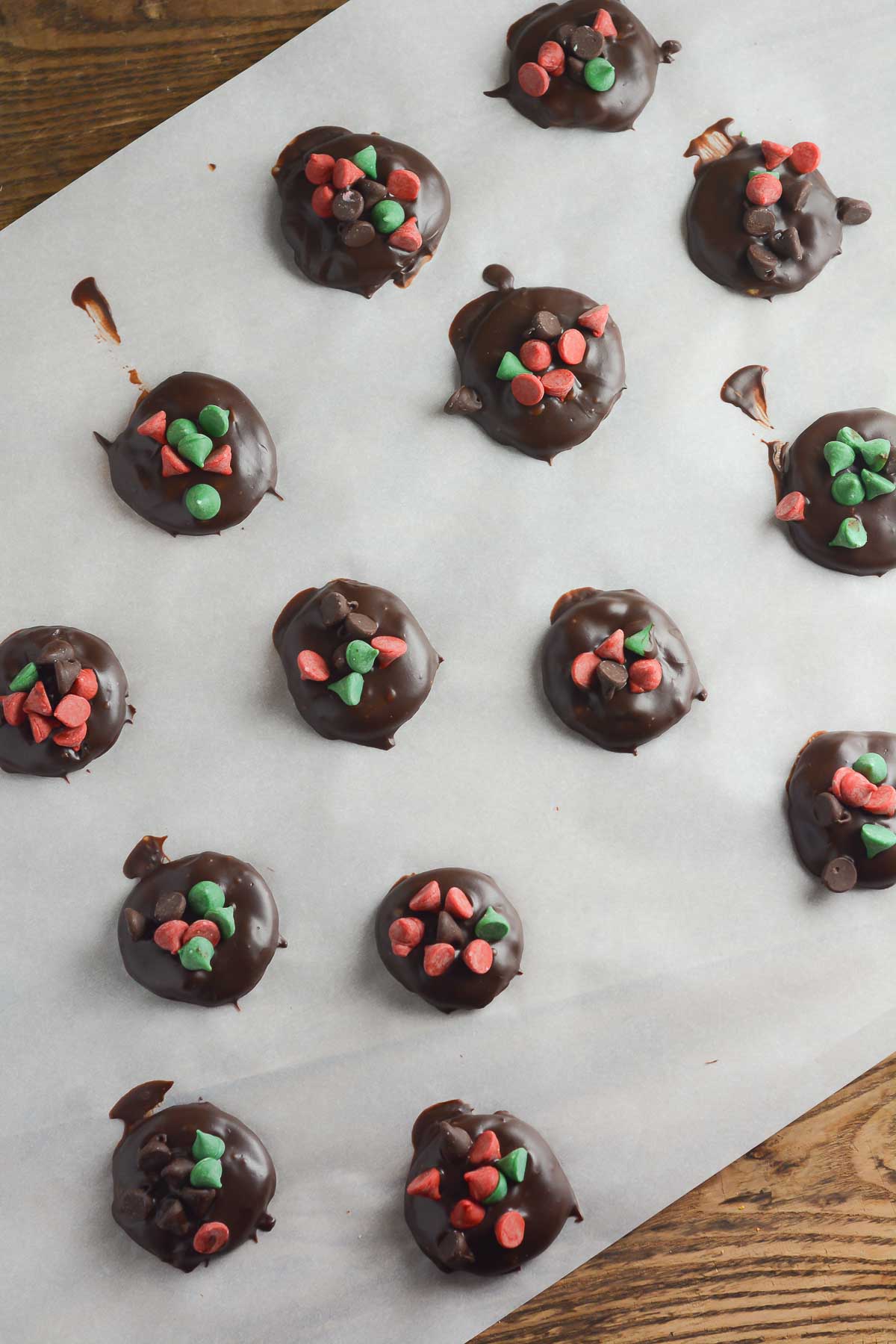 1 package NESTLÉ® TOLL HOUSE® Refrigerated Cookie Dough (choose your favorite variety)
1 package NESTLÉ® TOLL HOUSE® Red and Green Morsels
1 cup NESTLÉ® CARNATION® Evaporated Milk
1 package NESTLÉ® TOLL HOUSE® Chocolate Chunks
Pre-heat oven to 350 degrees (F.)
Follow the directions on the cookie dough package to bake all of the cookies and allow them to cool completely.
While the cookies are cooling, pour 1 cup of Evaporated Milk into a small glass bowl.
Heat the Evaporated Milk in the microwave until steaming hot, but not boiling, about 90 seconds.
Pour chocolate chunks into the hot milk, and allow to sit for 30 seconds.
Use a small whisk to stir chocolate until completely incorporated.
Dip each cookie into the chocolate, and place on a large sheet of parchment.
Immediately sprinkle with red and green baking morsels.
Allow the chocolate to set and harden before serving, about an hour. Place in refrigerator if needed.
Enjoy!
Recipe by
Lemon Sugar
at http://lemon-sugar.com/2015/12/chocolate-dipped-holiday-cookies.html/