Pina Colada Poke Cake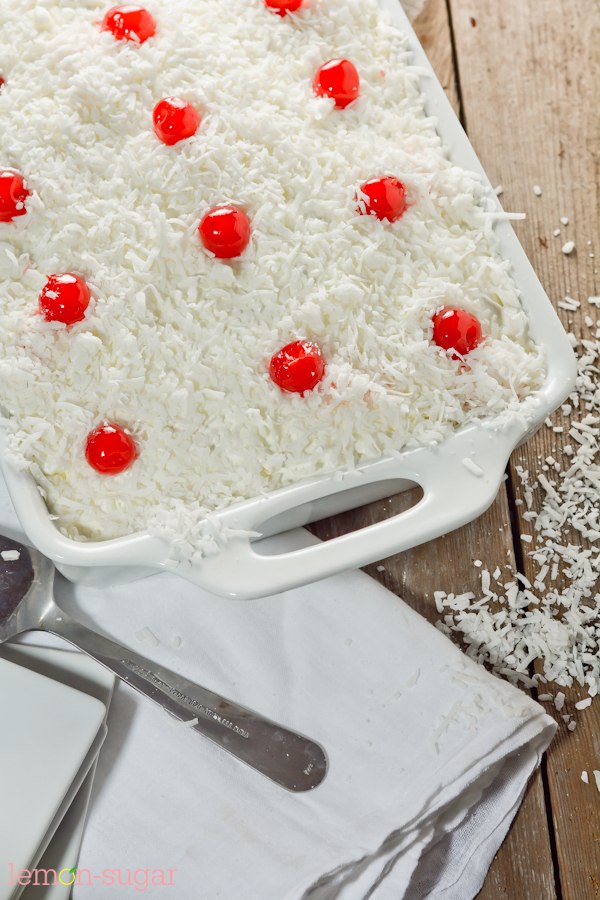 1 box butter or yellow cake mix, plus ingredients to make cake (usually 3 eggs, butter or oil and water)
14 ounce can sweetened condensed milk
15 ounce can cream of coconut (can be found by drink mixes in grocery store)
15 ounce can crushed pineapple, drained. (but save the juice)
2 cups heavy whipping cream
½ cup powdered/confectioners sugar
1 teaspoon coconut extract
Coconut and maraschino cherries for garnish
Preheat oven and make cake as directed on box. Do not over bake.
Drain the pineapple. Reserve the juice and the drained pineapple.
Mix together sweetened condensed milk, pineapple juice and cream of coconut. Whisk until completely combined, and set aside.
Remove from oven and allow to cool for five minutes.
Using the end of a wooden spoon, poke holes all over the top of the cake, about an inch apart.
Pour the coconut mixture over the top of the cake, and spread around to fill holes.
Then, spread the drained pineapple over the top of the cake.
Refrigerate cake until completely chilled, about two hours.
In a clean glass bowl, beat the whipping cream with a hand mixer until soft peaks form.
Add powdered sugar and coconut extract, and beat until stiff peaks form.
Smooth whipped cream over the top of the cake.
Garnish with coconut and maraschino cherries.
Chill until ready to serve.
Store, covered and chilled for up to three days.
Enjoy!