Snickerdoodle Cupcakes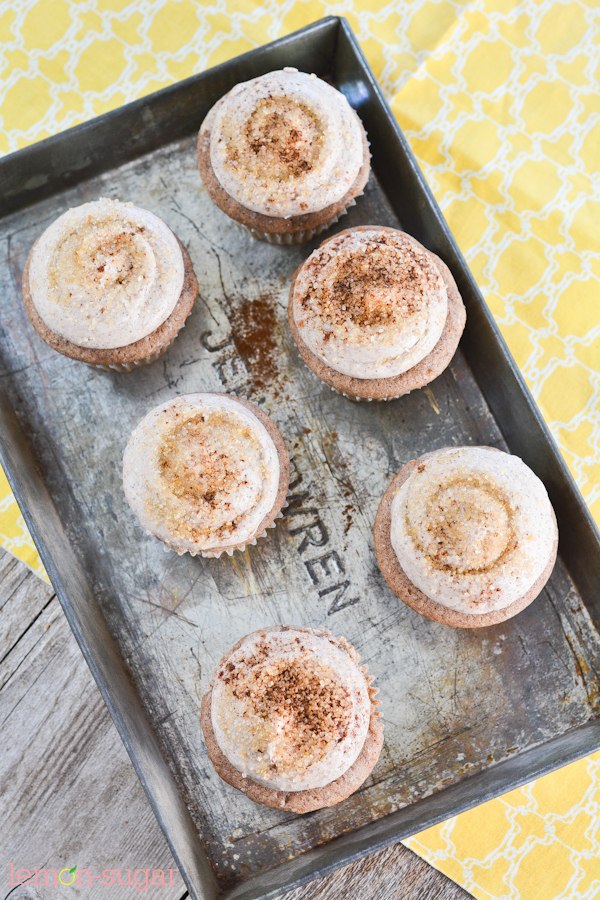 1 white boxed cake mix
1 cup milk
½ cup unsalted butter, melted
3 large eggs at room temperature
1 teaspoon vanilla extract
2 teaspoons ground cinnamon
2 cups (4 sticks) unsalted butter at cool room temperature
1 teaspoon salt
2 lbs powdered sugar (about 7 cups)
¼ cup milk or heavy cream
2 teaspoons vanilla extract
2 teaspoons ground cinnamon
Preheat the oven to 350 degrees (F).
Prepare cupcake pans with cupcake liners. Set aside.
In a large bowl, mix together boxed cake mix, milk, butter, eggs, vanilla, and cinnamon for 2-3 minutes or until completely combined.
Fill cupcake liners ½ full with batter.
Bake 14-17 minutes or until cake tester comes out clean.
Cool completely on wire racks before frosting.
In the bowl of a stand mixer using the paddle attachment, beat butter until smooth and creamy.
Add powdered sugar, milk/cream and vanilla. Beat on low until just combined.
Add cinnamon and salt, and beat on medium speed until light and fluffy.
Scrape the bowl at least once.
Frost cupcakes as desired.
Enjoy!