Maple Pecan Muffins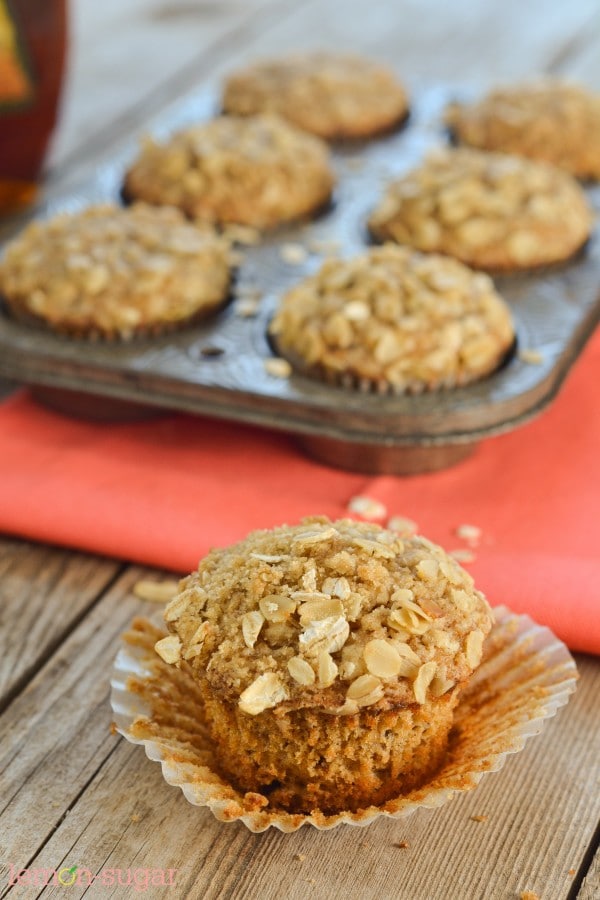 1 and ¾ cups all-purpose flour
1 cup rolled oats
¼ teaspoon salt
3 teaspoons baking powder
½ teaspoon freshly ground cinnamon
¾ cup brown sugar
1 large egg,lightly beaten
1 cup milk
⅓ cup vegetable oil
1 tablespoon maple extract
1 cup chopped pecans
2 tablespoons cold butter,cut into small pieces
¼ cup brown sugar
2 tablespoons all-purpose flour
2 tablespoons oats
Preheat oven to 400 degrees (F).
Line a standard sized muffin pan with muffin papers and set aside.
In a large mixing bowl,combine all-purpose flour,salt,oats,cinnamon and baking powder. Whisk together and set aside.
In another mixing bowl,combine brown sugar and beaten egg.
Whisk egg and sugar together, and while stirring, and milk,vegetable oil and maple extract.
Combine egg mixture with cinnamon mixture. Stir well.
Fold in the walnuts.
To make a crumbling topping:In a mixing bowl,combine all ingredients and cut the butter in using a pastry tool until coarse and crumbly.
Fill prepared muffin papers until ⅔ of the way full.
Top with spoonful of crumbling topping.
Bake for 17-20 minutes,or until toothpick inserted in the center comes out clean.
Cool for 5 minutes in the oven, then transfer to a wire rack and let cool completely.