Cranberry Apple Butter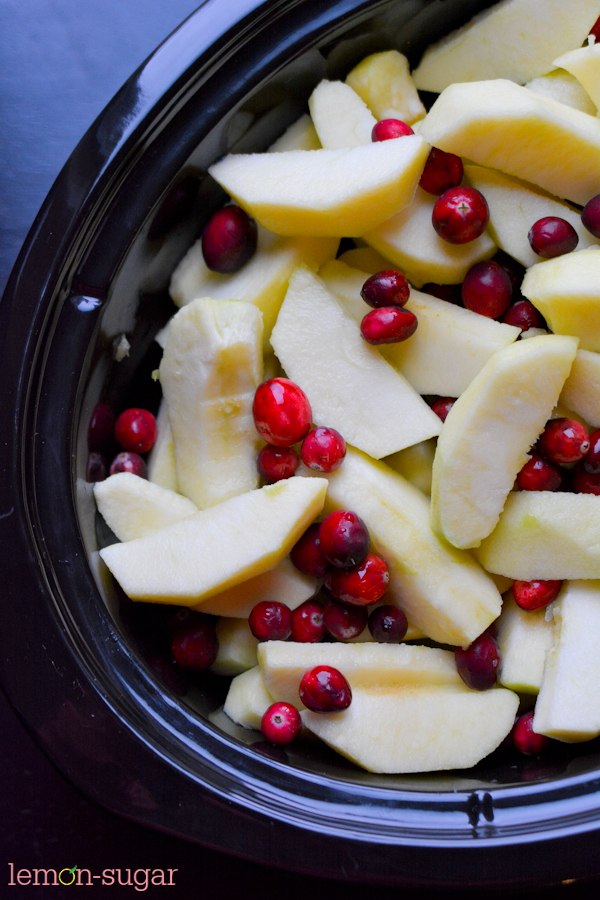 16-20 apples (I used Golden Delicious) peeled, cored and sliced
Juice of one lemon
12 ounces fresh cranberries
3 and ¾ cup granulated sugar
1 Tablespoon ground cinnamon
2 teaspoons ground cloves
9 pint jars
Peel, core and slice all of the apples. Add to crock pot until crock is mostly full.
Sprinkle apples with lemon juice as needed to prevent browning.
Add cranberries to crock.
Turn crock pot to high, and bake for 8 hours.
Add sugar, cinnamon and cloves, and stir to combine.
Heat on low for an additional 2 hours, or until both apples and cranberries are very soft.
Use immersion blender (or potato masher) until smooth.
Immediately pour into pint jars, the heat will seal the jars.
Enjoy!