Cannoli Poke Cake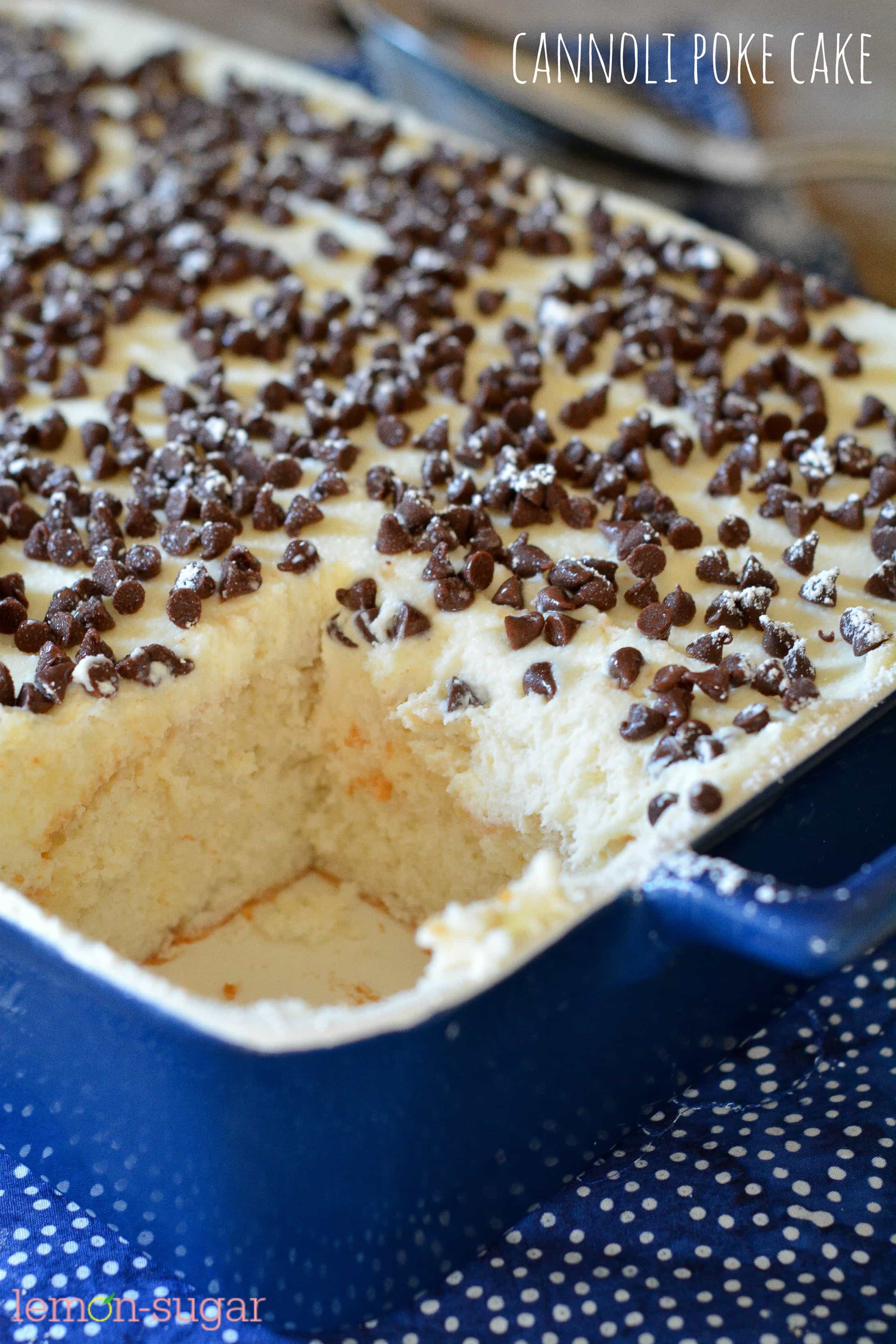 1 box white cake mix, plus ingredients on box
2 (14 ounce) cans sweetened condensed milk
1 and ½ cup ricotta cheese
1 and ½ cup mascarpone cheese
1 teaspoon vanilla extract
1 cup powdered sugar
½ cup mini chocolate chips
powdered sugar, for dusting
Bake cake according to directions on box for a 9x13 pan, and allow to cool completely.
Using the end of a wooden spoon, poke holes all over the top of the cake, about an inch apart.
Pour one can of sweetened condensed milk over the top of the cake, then cover and refrigerate the cake for 1-2 hours.
In a large bowl, combine the ricotta, mascarpone and vanilla, and beat until smooth.
Add powdered sugar and beat until completely combined. Add sweetened condensed milk, a Tablespoon at a time, until proper frosting consistency is reached.
*Note: due to variances in ricotta cheese consistency, your frosting thickness might be affected. If it's too thick, add additional sweetened condensed milk. If it's too thin, you can add additional mascarpone and/or powdered sugar.
Remove cake from refrigerator, then spread frosting over the top of the cake.
Garnish with mini chocolate chips and sprinkle with powdered sugar.
Store covered in the refrigerator until ready to serve.
Enjoy!