Chocolate Layer Cake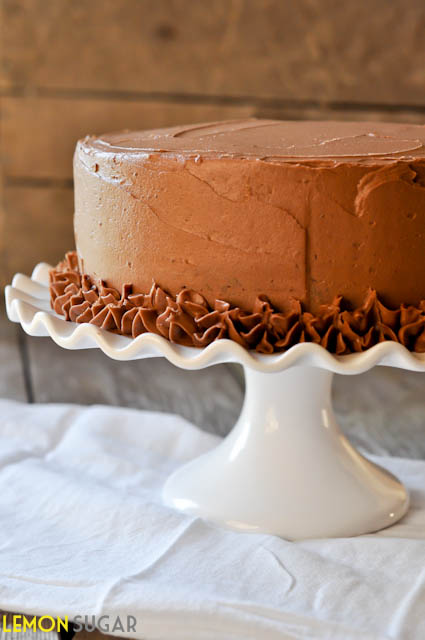 2 cups sugar
1 and ¾ cups all-purpose flour
¾ cup unsweetened cocoa powder
2 tablespoons Black or Extra-Dark Cocoa, optional
2 teaspoons baking soda
1 teaspoon baking powder
1 teaspoon kosher salt
2 eggs
1 cup buttermilk
1 cup strong black coffee, brewed
½ cup vegetable oil
2 teaspoons vanilla extract
1 and ½ cups (3 sticks) unsalted butter, softened
6 cups powdered/confectioners' sugar
¾ cup cocoa powder (dark or regular, unsweetened)
2 teaspoons vanilla extract
¼ cup heavy cream
Preheat oven to 350 degrees (F).
Prepare two 9-inch cake pans with parchment paper and cooking spray, and set aside.
In a large bowl, combine dry ingredients (sugar, flour, cocoa powder, baking soda, baking powder and salt) and use a whisk to stir until everything is well mixed.
Add wet ingredients (eggs, buttermilk, vanilla, coffee and oil.)
Use a hand mixer to beat until just combined. Don't overbeat.
Evenly divide batter between cake pans, and bake for 30-35 minutes or until a cake tester comes out clean.
Cool on a wire rack for 10 minutes, then remove from pans and cool completely before frosting.
Sift together powdered sugar and cocoa.
Meanwhile, beat butter until pal and fluffy.
Add sugar and cocoa mixture to butter, and slowly beat just until slightly combined.
Add cream and vanilla, and beat until light and fluffy.
Frost cake as desired. This is enough frosting to frost a two-layer cake.
Enjoy!