Giant Italian Sandwich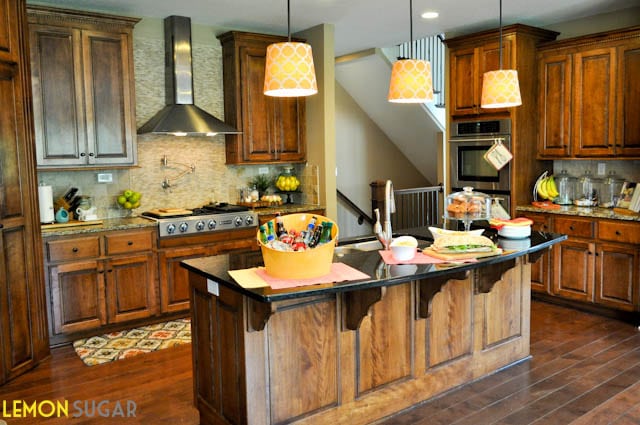 1 large loaf Ciabatta bread
¼ cup mayonnaise
1 teaspoon hot sauce
¼ cup mustard
6-8 slices provolone cheese
12-16 slices Italian salami
8-10 pepperoncini slices
1-2 handfuls spring mix/lettuce
Slice bread in half, lengthwise
In a small bowl, combine mayonnaise and hot sauce. Spread on bottom of bread
Top mayonnaise mixture with half of the mustard.
Place one layer of salami, then top with one layer of cheese, and one more layer of salami.
Add a think layer of pepperoncini slices, and top with spring mix.
Spread remaining mustard on top slice of bread, and place the bread on top of the sandwich.
Refrigerate until your guests arrive, then slice into 6-8 portions for serving.
Enjoy!