Easy Hot Fudge Sauce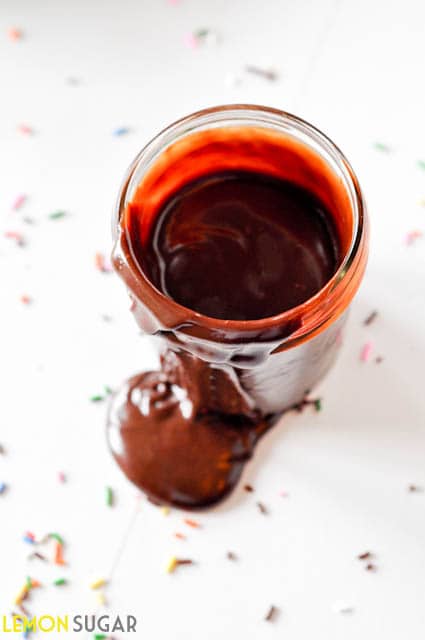 Serves:
Approximately 2 cups
½ cup (1 stick) unsalted butter
1 can (14 ounces) sweetened condensed milk
1 cup semi-sweet chocolate chips
In a medium sized, heavy bottomed saucepan, melt butter over medium-low heat.
Once butter is melted, add sweetened condensed milk, and use a whisk to combine.
Add chocolate chips, and stir continuously (with whisk) until melted and smooth.
Immediately remove from heat, and store in a glass jar for up to 2 weeks in the refrigerator.
Enjoy!