White Sandwich Bread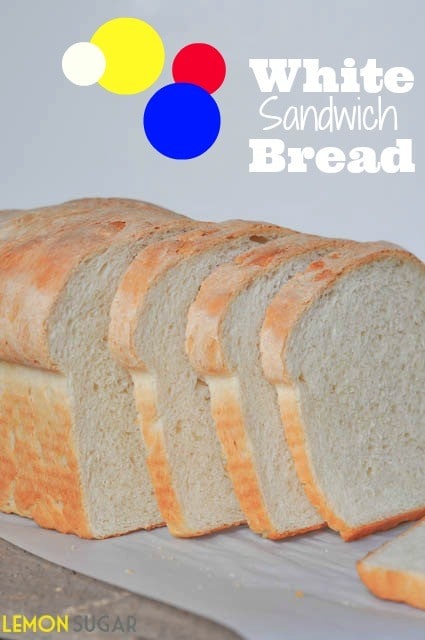 1 and ½ cups scalded milk
1 Tablespoon sugar
2 and ¼ teaspoons instant/quick-rise yeast
1 and ¾ teaspoons salt
2 Tablespoons soft butter
4 cups all-purpose flour
Heat milk over low heat, stirring constantly until it just comes to a boil. Set aside to cool to lukewarm temperature.
In the bowl of a stand mixer, combine all ingredients. Beat with a dough-hook until dough comes together, then beat for 5 minutes more. If dough sticks to the side of the bowl, add a teaspoon of flour at a time until it forms a ball that doesn't stick. Take care not to add unnecessary flour, just add as much as you need.
Place dough in a greased bowl, and cover with plastic wrap. Allow to rise for 40-90 minutes or until almost doubled in size.
Punch down dough (to deflate) and form into a 9-inch round log.
Place log in a 9x5 loaf pan, and allow to rise for another 40-90 minutes or until dough rises an inch or so above the sides of the loaf pan.
Preheat oven to 350 degrees.
Bake for 20 minutes, then cover with tented aluminum foil, and bake another 15-20 minutes or until golden brown and sounds hollow when tapped.
Turn out and allow to cool completely on a wire rack.
Store in plastic wrap, and use within a few days.