Perfect Sweet Tea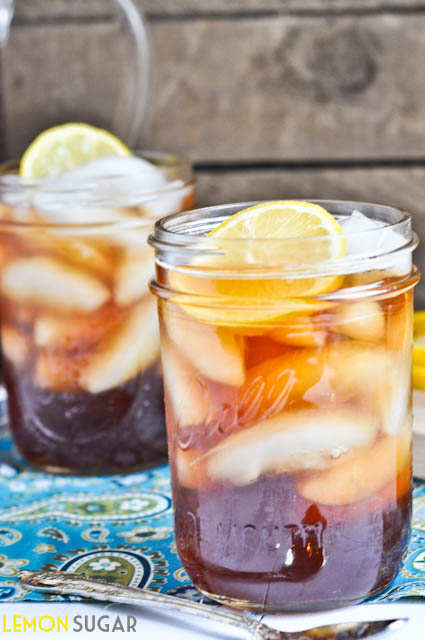 2 Pitcher-size, cold brew tea bags
12 cups water, slightly warmer than room temperature
1 and ½ cups sugar
1 cup water
¼ teaspoon baking soda
Fill a large pitcher with warm (but not hot) water.
Place 2-3 teabags into water, and allow to seep for 10 minutes.
Meanwhile, make the syrup.
In a small saucepan, combine water and sugar.
Bring to a boil, then turn heat off, and allow to cool for 5 minutes.
Stir in baking soda, then pour syrup into tea.
Remove teabags, then stir to combine.
Serve warm over ice (my favorite) or refrigerate, then serve chilled.
Enjoy!