This shop has been compensated by Collective Bias, Inc. and its advertiser. All opinions are mine alone. #NestleHolidayBaking #CollectiveBias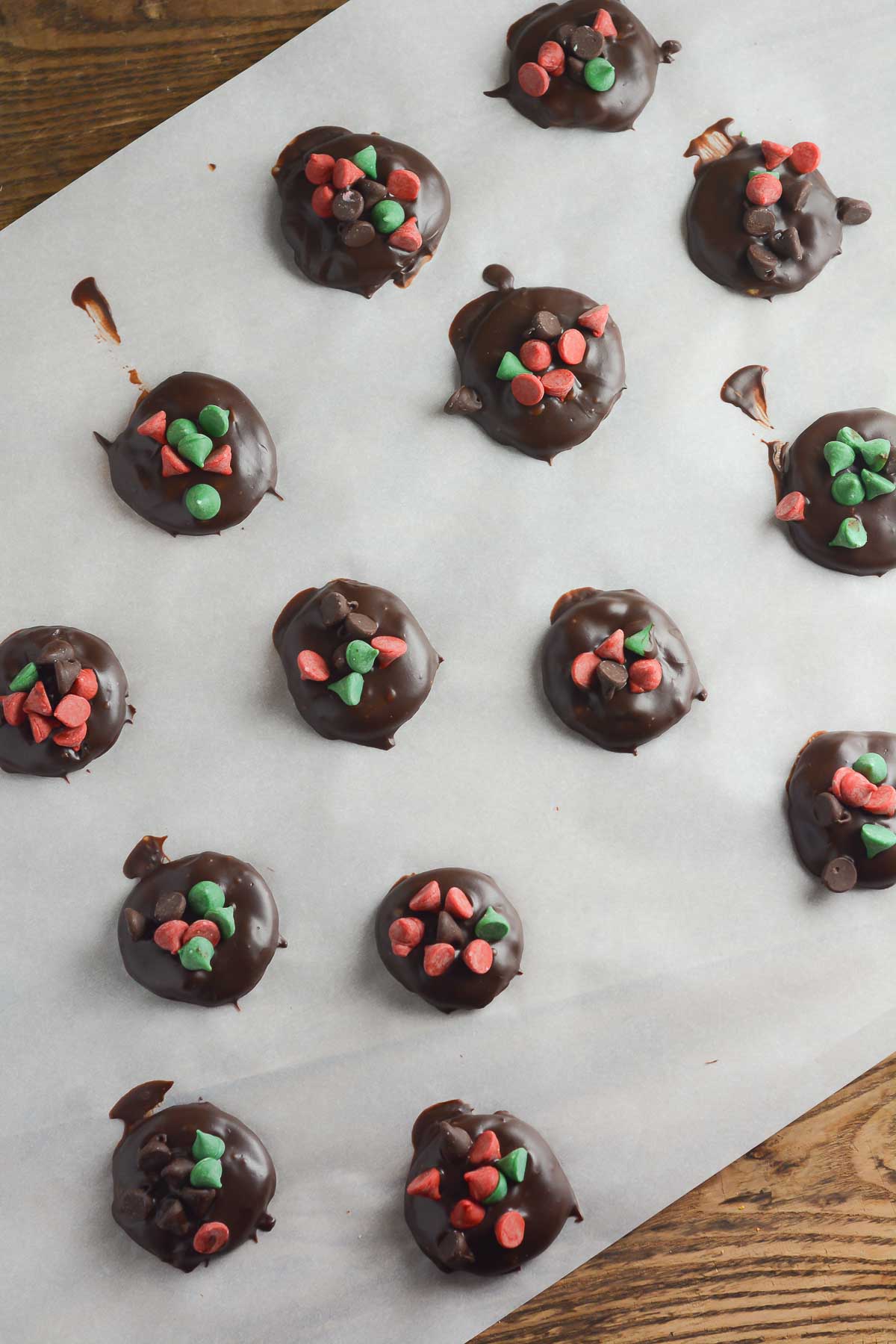 My daughter had a couple of friends over last weekend to play for a few hours for a "BFF Gift Exchange," and because she's just like her mother, she wanted to decorate for her party and create a dessert table to display our cookie creations.  The girls had pizza for lunch and we made some chocolate covered cookies with fun decorations for dessert.  It's a quick and easy recipe, and the girls love to help, but they REALLY love to eat it!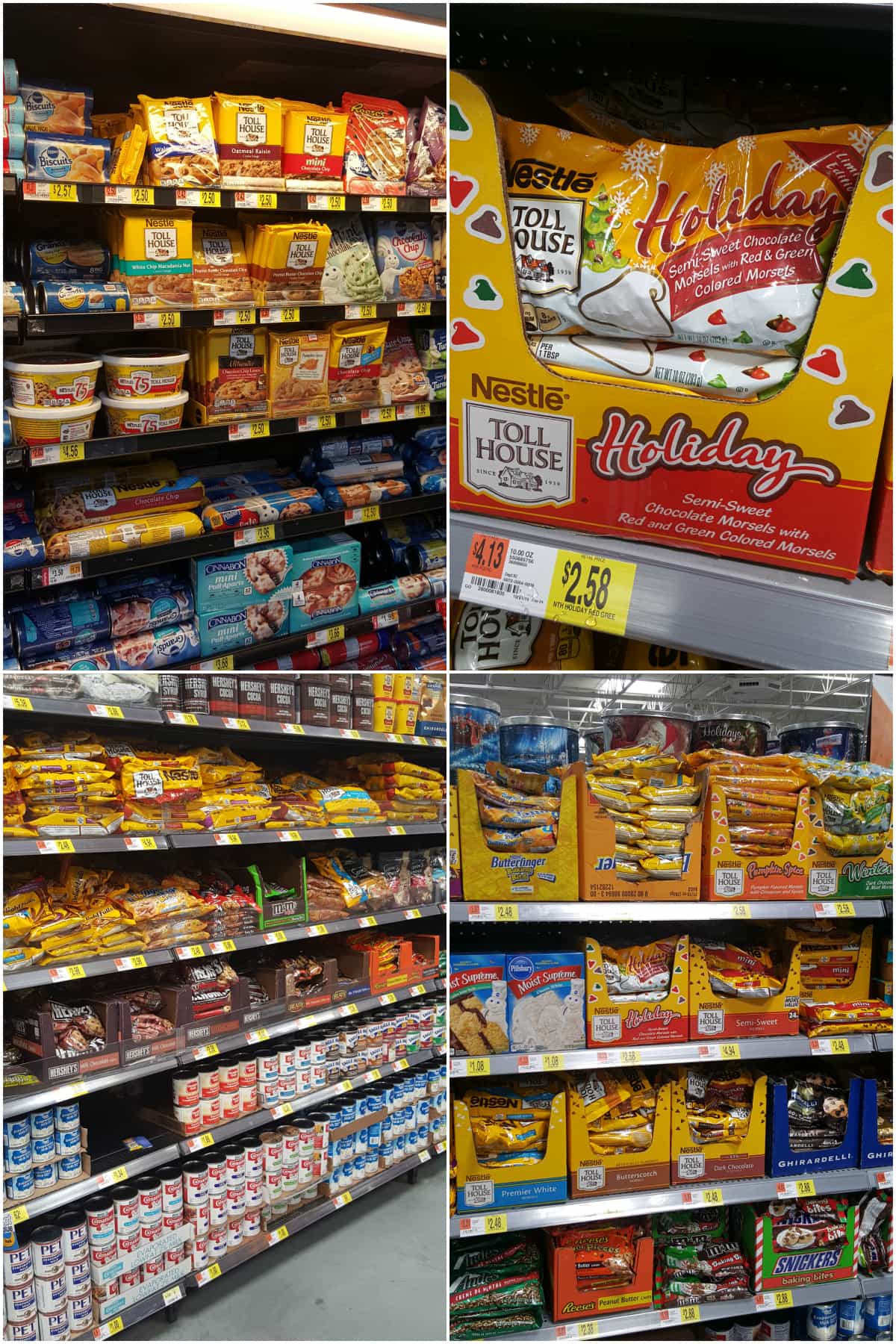 Like I said, this is a super-easy recipe, and in fact, you only need four ingredients, three out of four of which were located on the same isle at my local Walmart.  The baking aisle is obviously my favorite isle in the store, and I love that I can find everything I need in one quick stop!
As you can probably imagine, I am a big fan of the NESTLÉ® product line.  There are so many ways to use all of their ingredients – I think I could bake two recipes per day for a year and still not run out of ideas.  Beyond chocolate chip cookies, think ganaches, brownies, frostings, fillings…I could go on.  And during the holidays, it's fun to incorporate their different options – the red and green morsels are adorable!  (And yum!)  This holiday season, NESTLÉ® has you covered and will make baking for friends and family even easier!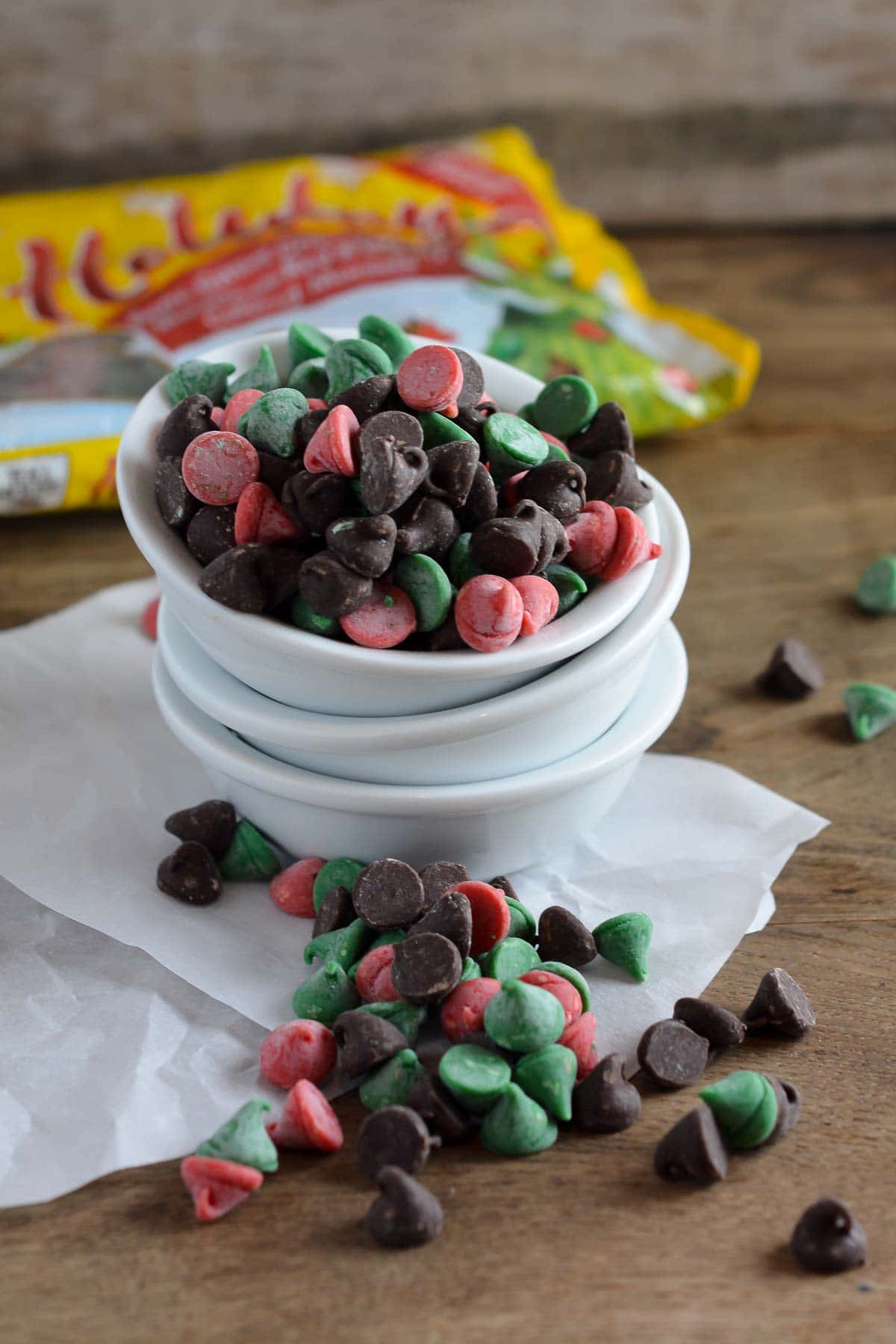 The recipe requires NESTLÉ® CARNATION® Evaporated Milk, NESTLÉ® TOLL HOUSE® Red and Green Morsels, NESTLÉ® TOLL HOUSE® Chocolate Chunks and NESTLÉ® TOLL HOUSE® Refrigerated Cookie Dough, I used the Holiday Chocolate Chip variety.
Baking the cookies takes just about 10 minutes, and with my kids helping, we dipped and decorated all of the cookies in about 15 minutes – so including cooling time, we had some delicious treats ready for the party in less than an hour!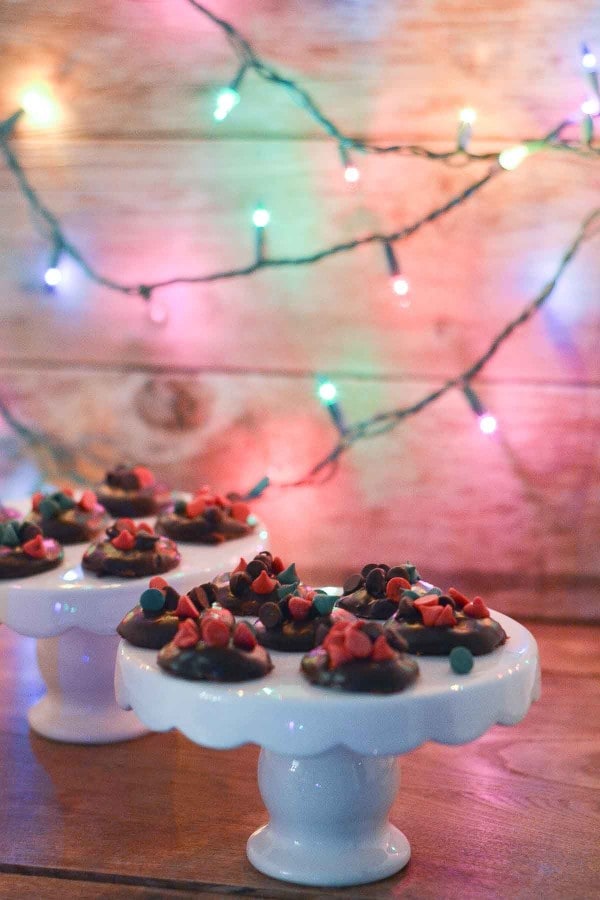 Our dessert table for the party was simple but really adorable.  My girls helped, and we went with a bit of a rustic feel by using my barnwood table and backdrop.  I've done my fair share of dessert tables over the years, and I have a few tips:
Keep it simple.  Start by planning the desserts you are making, and determine your layout based upon the number of desserts you have.
Use white serving dishes when possible, it gives your table cohesiveness.
Always use a backdrop, even if it's just simple like this one.
Have to-go boxes or bags ready for your guests!
We always have tons of extra dessert, so I love to have take-out containers ready to go.  For this particular party, we made some adorable printables and simple sandwich bags to make a really cute package.  In fact, I have the printable here to share with you – just click on the picture below.  So cute!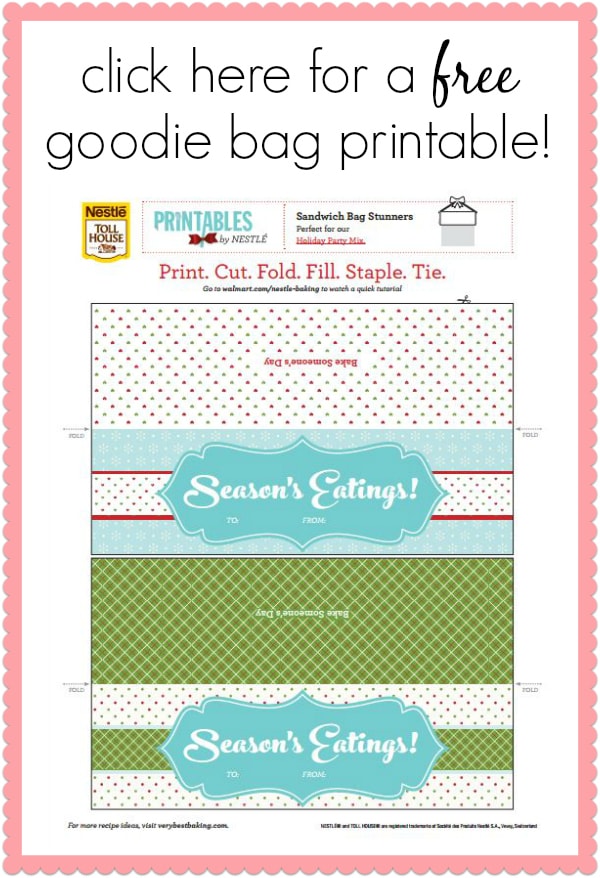 Want more recipes, tips and ideas?  Follow Nestle on Instagram and Facebook, and on Pinterest via two boards:  Flavorful Moments and Very Best Baking!  Good stuff!  I'd love to see your Nestle recipes on Pinterest – just tag me on Pinterest!  While you're there, check out the Flavorful Moments board!
To see a full list of Nestle products at Walmart, check out the Nestle Neighborhood.  And for a great collection of recipes, go to Very Best Baking.  And finally, for more printable ideas, head here.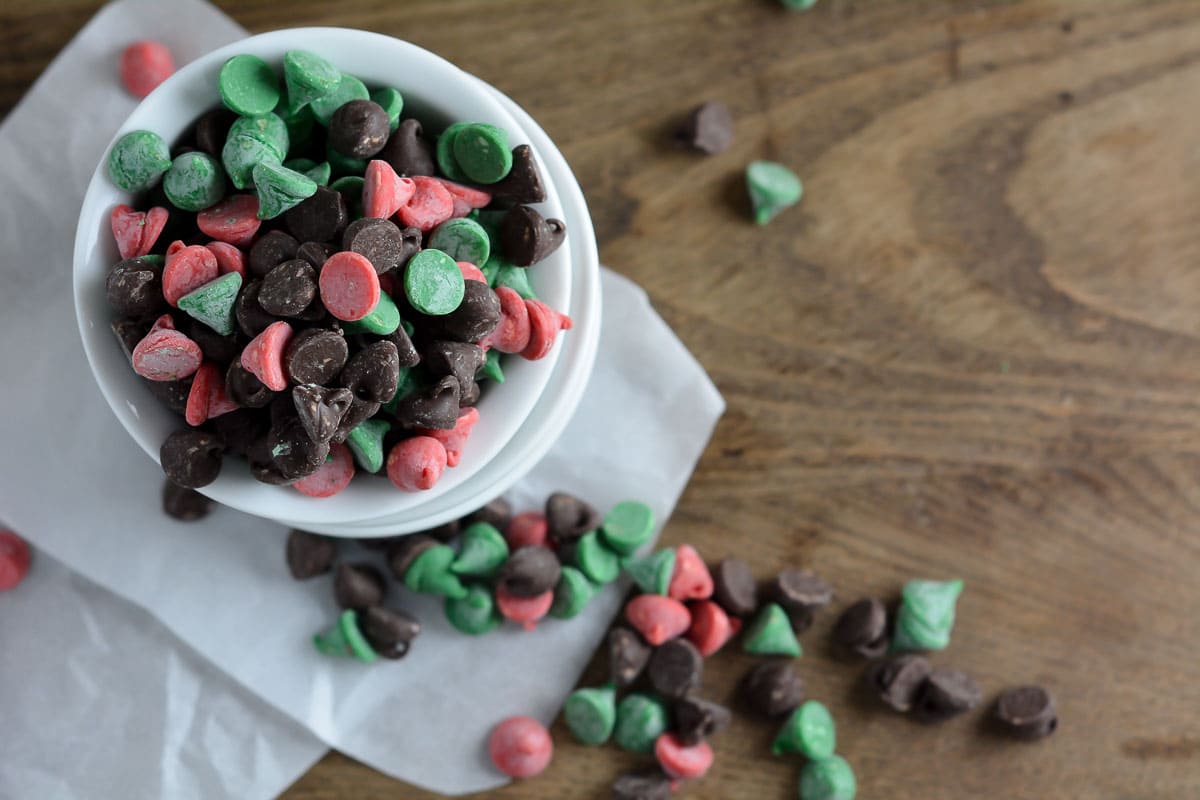 Hope you love this, enjoy!

Easy Chocolate Dipped Cookies
With the help of NESTLÉ®, these four-ingredient cookies go together quickly and easily!
Ingredients
1 package NESTLÉ® TOLL HOUSE® Refrigerated Cookie Dough (choose your favorite variety)
1 package NESTLÉ® TOLL HOUSE® Red and Green Morsels
1 cup NESTLÉ® CARNATION® Evaporated Milk
1 package NESTLÉ® TOLL HOUSE® Chocolate Chunks
Instructions
Pre-heat oven to 350 degrees (F.)
Follow the directions on the cookie dough package to bake all of the cookies and allow them to cool completely.
While the cookies are cooling, pour 1 cup of Evaporated Milk into a small glass bowl.
Heat the Evaporated Milk in the microwave until steaming hot, but not boiling, about 90 seconds.
Pour chocolate chunks into the hot milk, and allow to sit for 30 seconds.
Use a small whisk to stir chocolate until completely incorporated.
Dip each cookie into the chocolate, and place on a large sheet of parchment.
Immediately sprinkle with red and green baking morsels.
Allow the chocolate to set and harden before serving, about an hour. Place in refrigerator if needed.
Enjoy!
1
leave a comment your way - using facebook or disqus: