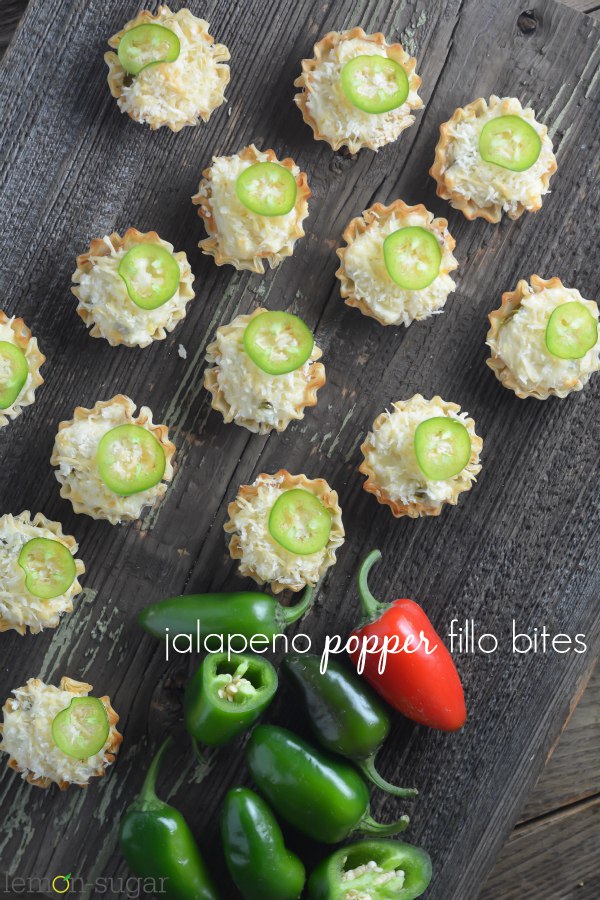 Game Day!
Doesn't it seem like every day this time of year is spent prepping for, planning for, looking forward to or participating in some sort of game day? Whether it's your kids, your favorite team (Go Royals!) or just an excuse for a social gathering, there is just always something going on.  If you happen to be hosting or attending a game-day gathering soon, this recipe MUST be on your radar!
I've raved before about Athens Mini Fillo Shells.  They really are lifesavers!  I love to turn my favorite recipes into mini appetizers usings these little gems.  I love a good Jalapeno Popper Dip, so I thought they would make the perfect mini fillo bite.
I happened to be right. on.
These are FANTASTIC!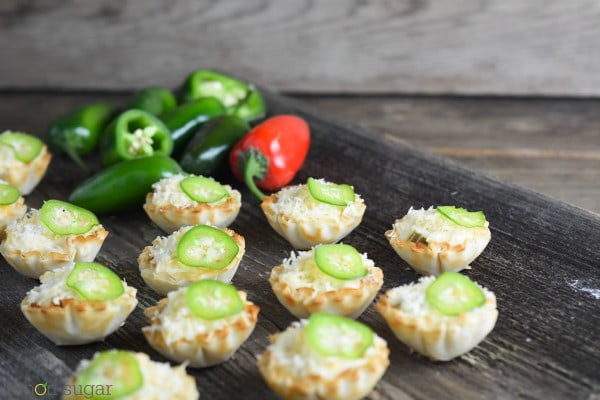 Using a traditional jalapeno dip recipe as the filling, I topped them with panko and shredded parmesan cheese.  A mandolin-thin slice of raw jalapeno adds a touch of color and and makes these oh-so-pretty.
But the best part?  These are a start-to-finish 30 minute recipe, baby!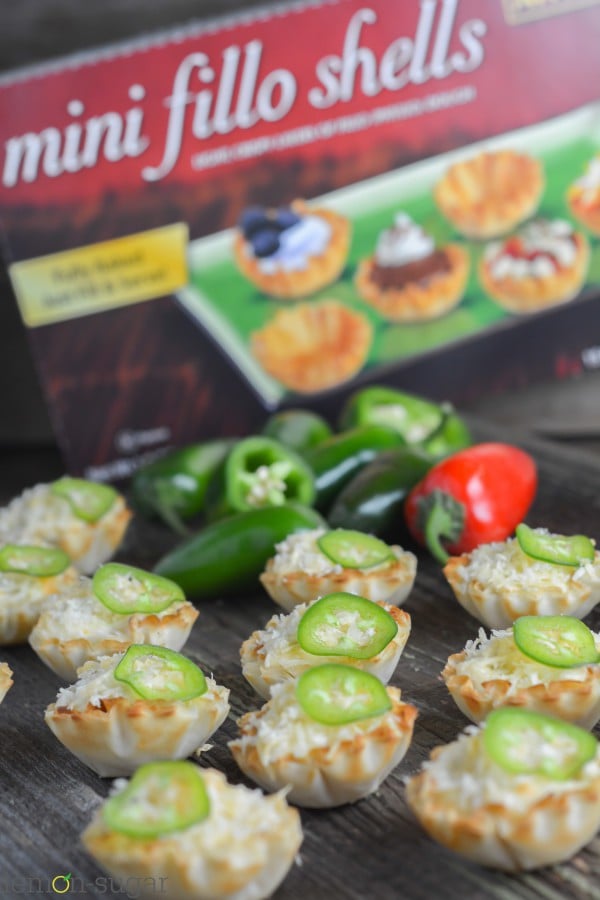 The fillo shells are light and crispy, a perfect little bowl for the spicy filling.  If you have any jalapeno lovers in your life, you are going to be seriously popular with this one.  They are literally bite-size, so a tray of 30 appetizers will be gone in no time!
If you are super-organized and really want to be on your game, you can make these in advance.  Save the topping and sprinkle it on right before you put it in the oven so it crisps up nicely – but the rest of the recipe can be prepped the night before and stored in an airtight container.
So easy, and why I love my Athens Mini Fillo Shells!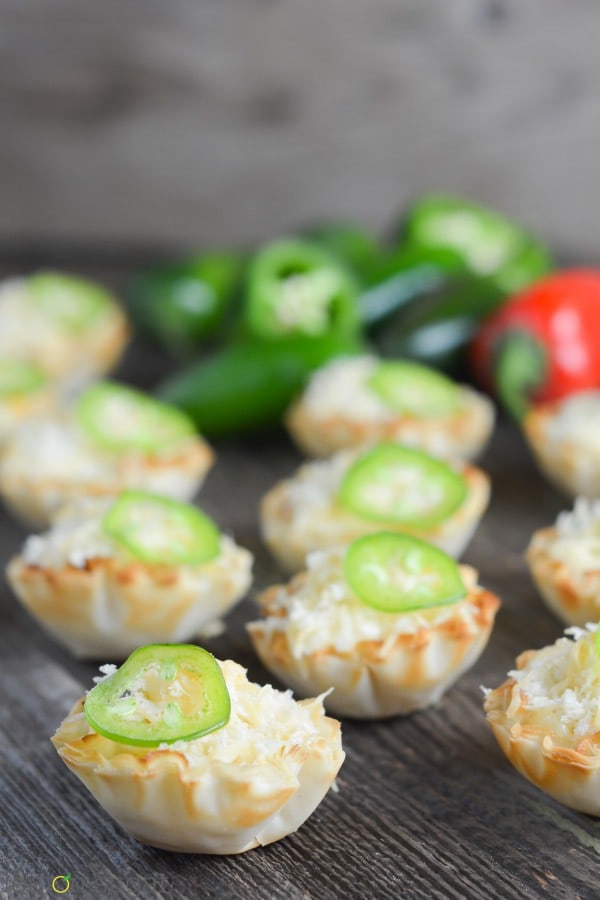 Be sure to check out Athens Foods or Phyllo.com for more recipe ideas.  You can find these mini shells in the freezer section at your grocery store – I'd recommend buying extra and keeping them in your freezer for an unexpected party.  They really are lifesavers!
Have you tried Fillo Shells before?  What is your favorite way to serve them?  Let me know, I'm always looking for new ideas!
Enjoy!

Jalapeno Popper Fillo Bites
Super quick and easy, this recipe is a fun take on a traditional jalapeno popper. You can even prep the fillo shells and filling in advance, and just pop them in the oven when your guests arrive. Enjoy!
Ingredients
2 boxes Athens Mini Fillo Shells (30 shells)
1 (8 ounce) package cream cheese, room temperature
½ cup mayonnaise
½ cup cheddar cheese, shredded
½ cup parmigiano reggiano (parmesan), grated
1 (4 ounce) can sliced jalapenos (pickled), drained
2 jalapeno peppers, finely sliced with mandolin (garnish)
¼ cup panko bread crumbs
¼ cup parmigiano reggiano (parmesan), grated
Instructions
Preheat oven to 350 degrees (F).
Remove Athens Mini Fillo Shells from packaging, and transfer to a large baking sheet. Set aside.
With an electric mixer, beat together the cream cheese, mayonnaise, cheddar cheese, parmigiano reggiano and jalapenos in a large bowl.
Spoon about a Tablespoon of the mixture into each Fillo Shell. Don't over fill.
Mix the panko bread crumbs and parmigiano reggiano and sprinkle over the top of each shell.
Bake for about 15 minutes, or until filling begins to bubble and cheese topping turns a light golden brown.
Meanwhile, thinly slice two raw jalapenos for garnish. (I used my handheld mandolin.)
Remove shells from the oven and immediately garnish with a thinly sliced jalapeno.
Cool slightly and enjoy!
0
leave a comment your way - using facebook or disqus: