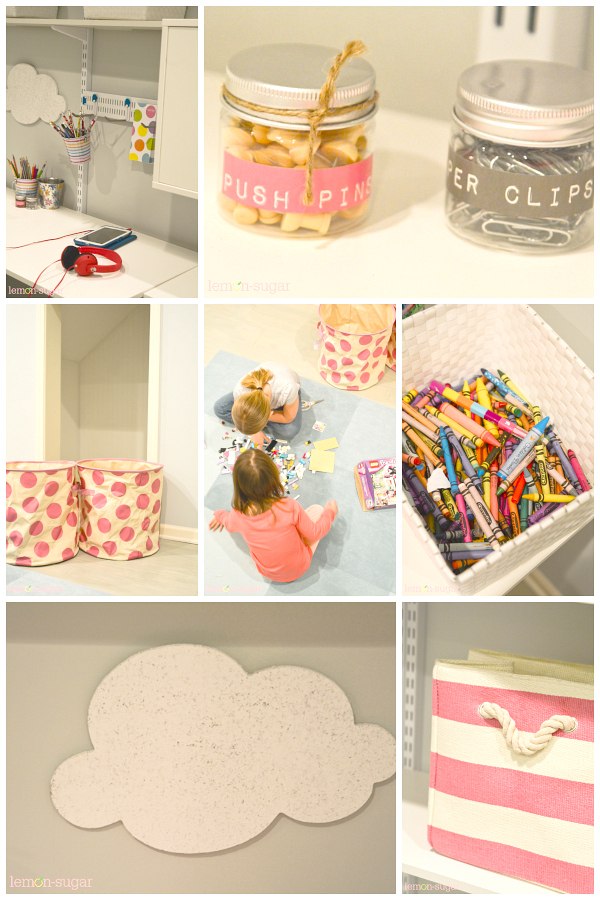 I can't believe we are FINALLY done with the playroom!   It's been months of work – squeezing in an hour or two here and there after work, a few hours on the weekends.   Yes, we could have paid someone to come in and just do it all for us, but we honestly do enjoy doing it ourselves – the end result always makes it worth it.  There's really nothing better than that sense of accomplishment after finishing a big project.
If you want to catch up, go back and read part one and part two of the playroom series.
I have to take a second and give my husband JR a HUGE shout-out.  I love that he knows how to do all of this – and that he can turn my ideas into reality.  I don't know how many times I've sent him a picture of something I like, and before I know it he's built it!  Having a live-in electrician, plumber, carpenter and a builder has come in pretty handy.  (Notice I didn't say painter…that's all me.  He can't be trusted with a paint brush. Ha!)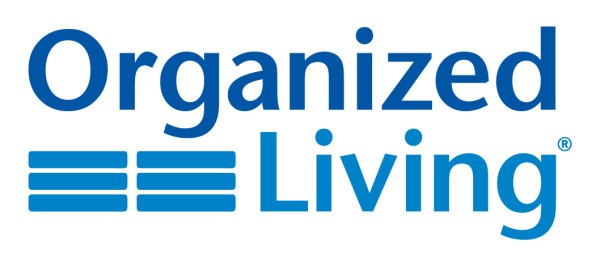 Secondly, we are so grateful to have teamed up with Organized Living again.  This company is fabulous, you guys.  Their products, their customer service, their planning and design team – all top-notch.  I highly, highly recommend them.  We had a custom built, hardwood pantry shelving system installed when we moved into our house, and we ripped it out in favor of the Freedom Rail system – and I haven't regretted the decision once.  Freedom Rail was a complete and total upgrade.
The room isn't huge – it's only about 220 square feet, but the designed system we used maximizes all of the space in the room.  The open shelves will eventually accommodate baskets and bins for toys, and we've already started slowly moving their toys into the room.  Just organizing all of their toys will take some time, but within a couple of weeks we should have everything sorted – keep/toss/donate – and put into its proper home.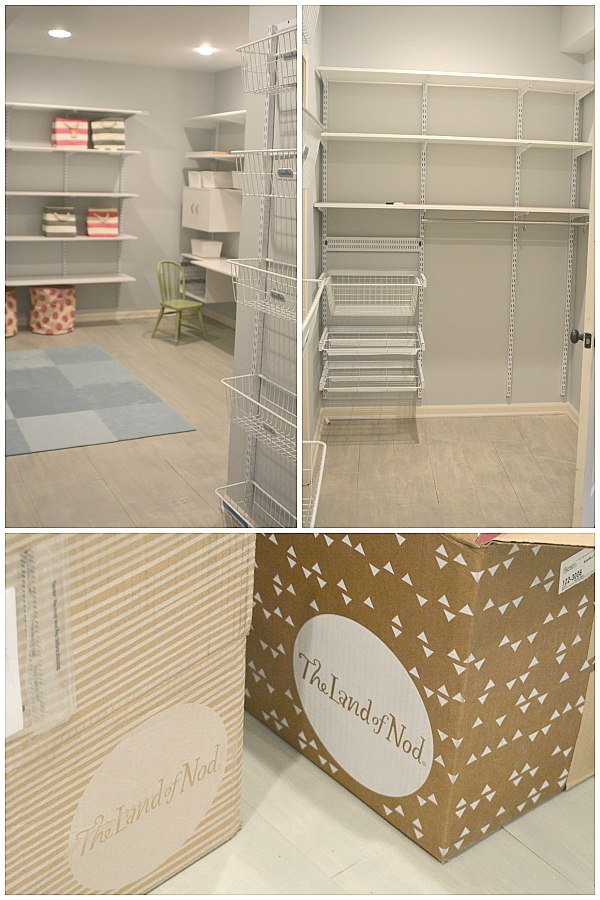 The Land of Nod was kind enough to provide some of the super-cute storage bins you see here – and I love that we are able to add a pop of color and style while maintaining function and accessibility for the girls.  I think the dotted floor bins are my favorite.  The Land of Nod has a lot of storage options, but that's not all – the adorable cloud cork board can be found on their site as well.
One of my favorite parts of the room is our modular floor rug from FLOR.  Again, working with their design team, we selected the size and color (I went with Modern Mix in Blue) and we're incredibly happy with our choice.  The carpet tiles afford tons of design options, and they easy to install.  We pulled ours out of the box and had them assembled in the pattern we wanted in about three minutes.  The girls love their carpet – and they've already put it to good use.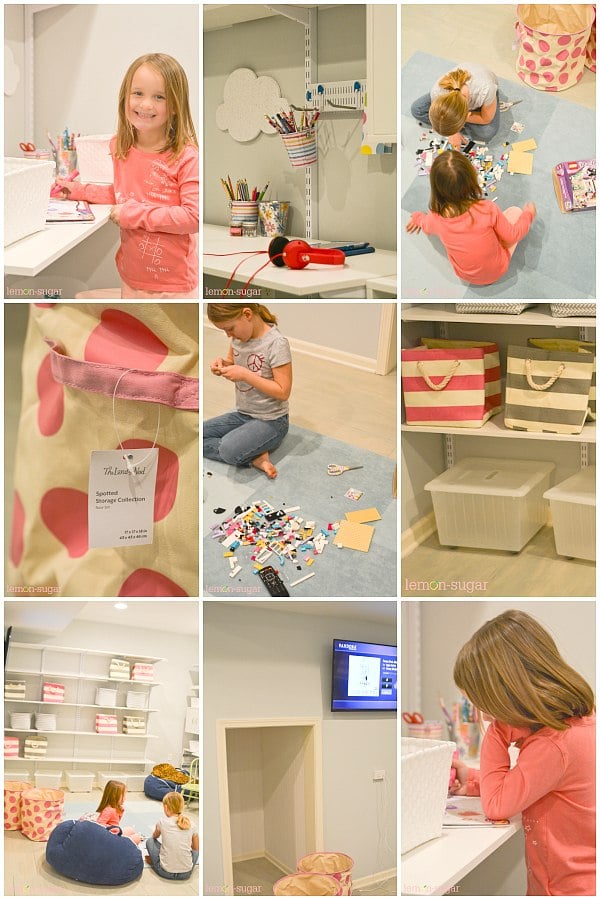 We installed a Smart TV – we didn't want to put a satellite box in the playroom – but they have access to Pandora, Netflix and Hulu, so I'd say they are set.  Grandpa bought them some big blue beanbag chairs and leopard-print heated blankets, so they think they are in heaven.
And actually, they kind of are – it's a great room for two pretty great little girls.  Mia loves her desk space – she has plenty of room to color and draw – and Maddie loves all of the shelves to display her completed Lego sets.
Again, a huge THANK YOU to Organized Living, The Land of Nod and FLOR.  Go check them out and don't hesitate to use any of these great companies for your next project.
Thanks for following along, and stay tuned for our next DIY project.
♥erin
0
leave a comment your way - using facebook or disqus: