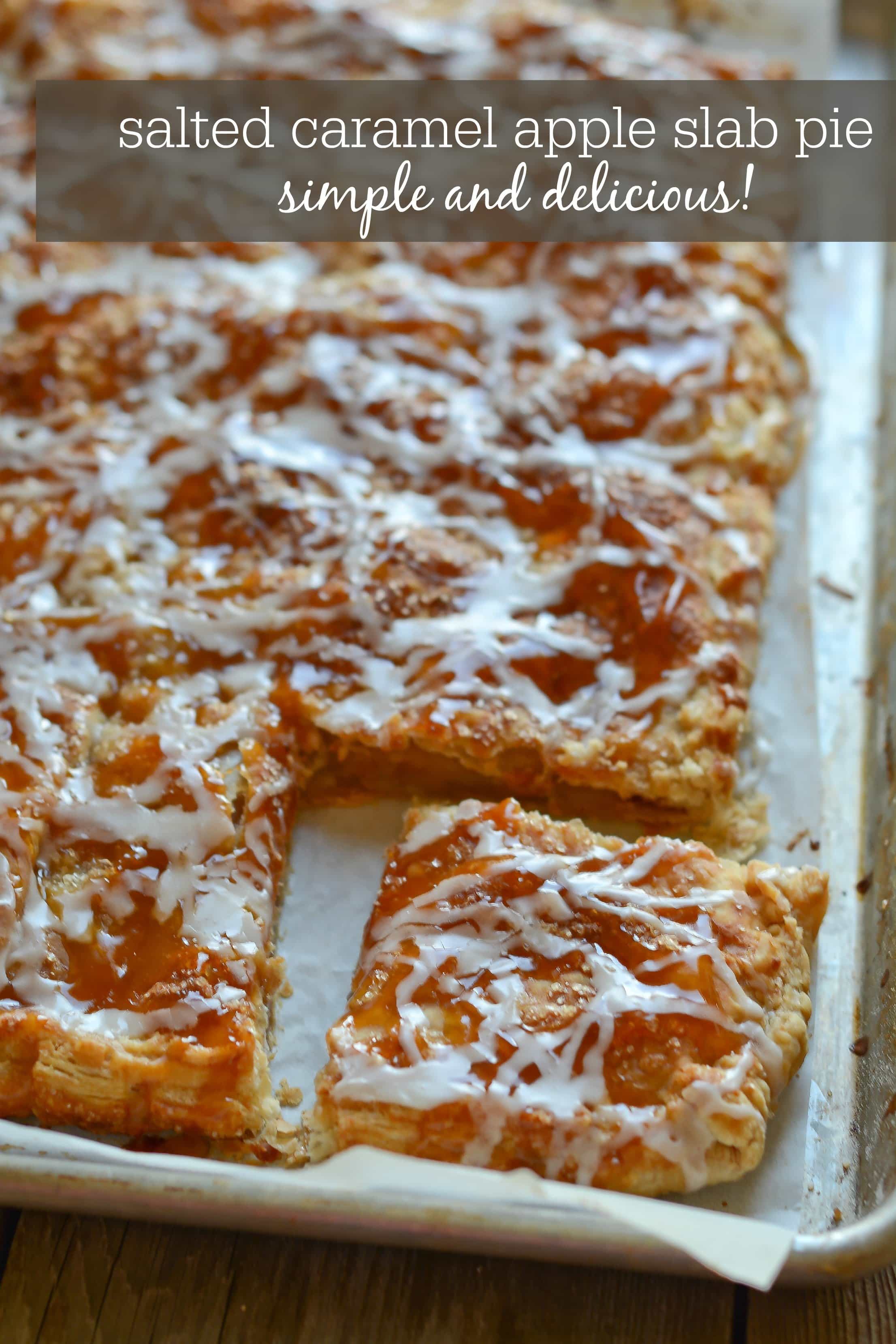 You guys, I'm coming up on my four-year blogging anniversary.  It was four years ago that I was planning my daughter's fifth birthday party and had only just discovered food blogs myself.  Pinterest wasn't really even a thing then.  Neither was Instagram.  In fact, it wasn't until I was a year in to this whole blogging thing that I even had a Facebook page for Lemon Sugar, and now we're going strong with over 28,000 friends. Love. It.
To commemorate the big day, I've spent the past couple of weeks doing a lot of behind-the-scenes work here at Lemon Sugar – updating, rearranging, and fixing a few of the things that I've been meaning to get around to for years.  You'll notice a brand-spanking new recipe index, a new photo index, and a cleaner, faster site.  I should be done with all of the maintenance-y things in the next few days so if you see anything that doesn't look right, just give it a couple of days and I should have it cleaned up soon.
I really had no idea that Lemon Sugar would ever become what it has.  If you would've asked me then, I never would have believed that I was capable of putting myself out there like this, to committing to something that takes this much time and energy, and that I'd even have regular readers -and lots of them!  So – I want to say thank you.  Thanks for reading, for caring about what I post, for sharing my recipes on social media, and for indulging me here in my little space.  I can't wait to see what the next four years will bring.
Let's talk pie, shall we?
Have you ever had a slab pie?  Did you even know it was a thing?  I've seen them pop up more and more lately, and after I made this one, I guarantee that they are here to stay.  This was so fantastically easy that I know it will become a regular occurrence around here.  Plus, I amped it up with a healthy dose of salted caramel – which pretty much automatically makes it a winner.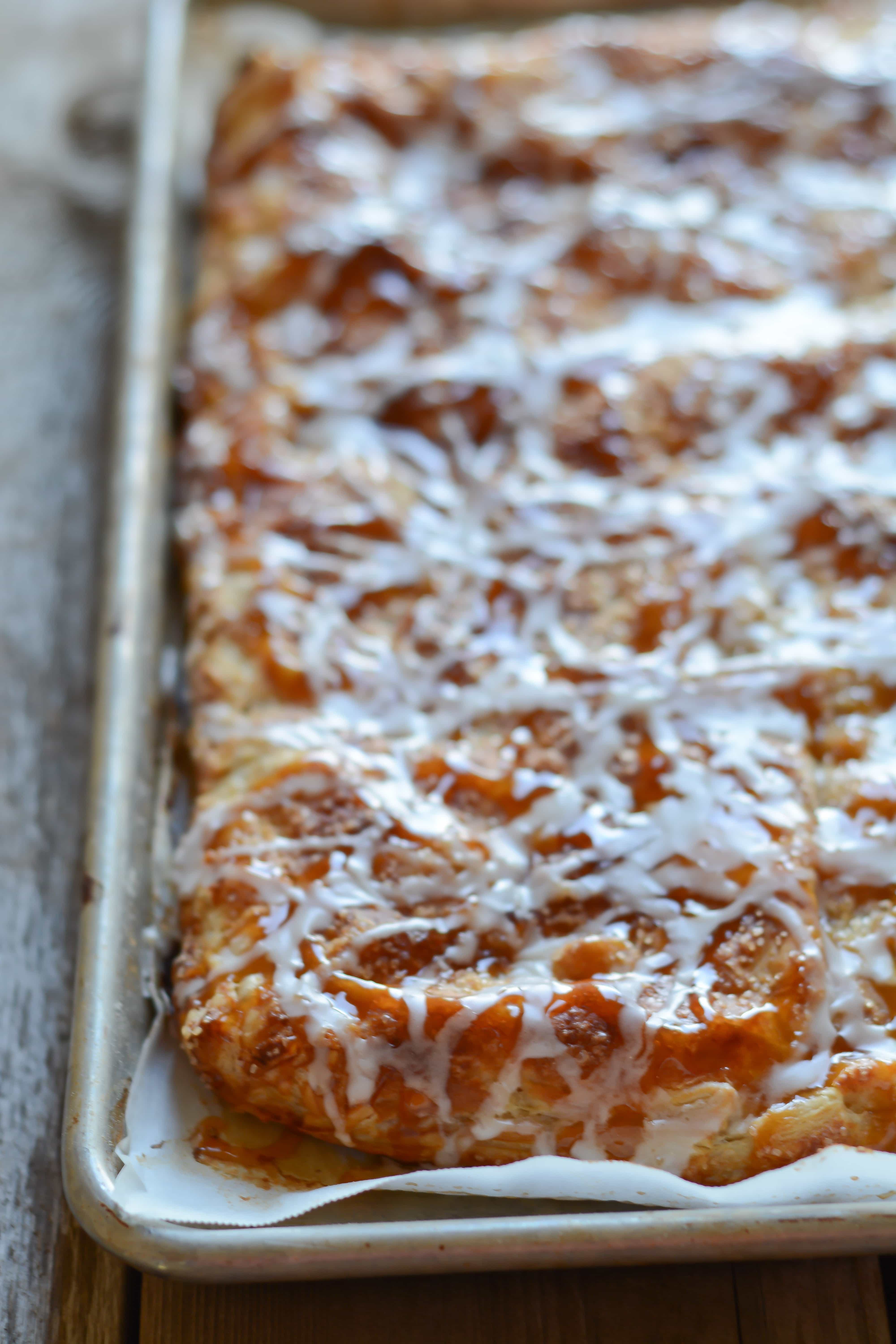 While I am NOT a fan of store-bought pie crust, I am definitely a proponent for store-bought puff pastry.  Homemade puff pastry is extremely difficult and time consuming, so I'm all about this magical little convenience food.   You can find them in the refrigerated bread/pie section at your grocery store and they are worth EVERY penny.
Buy a few and keep them in your freezer, and thank me later.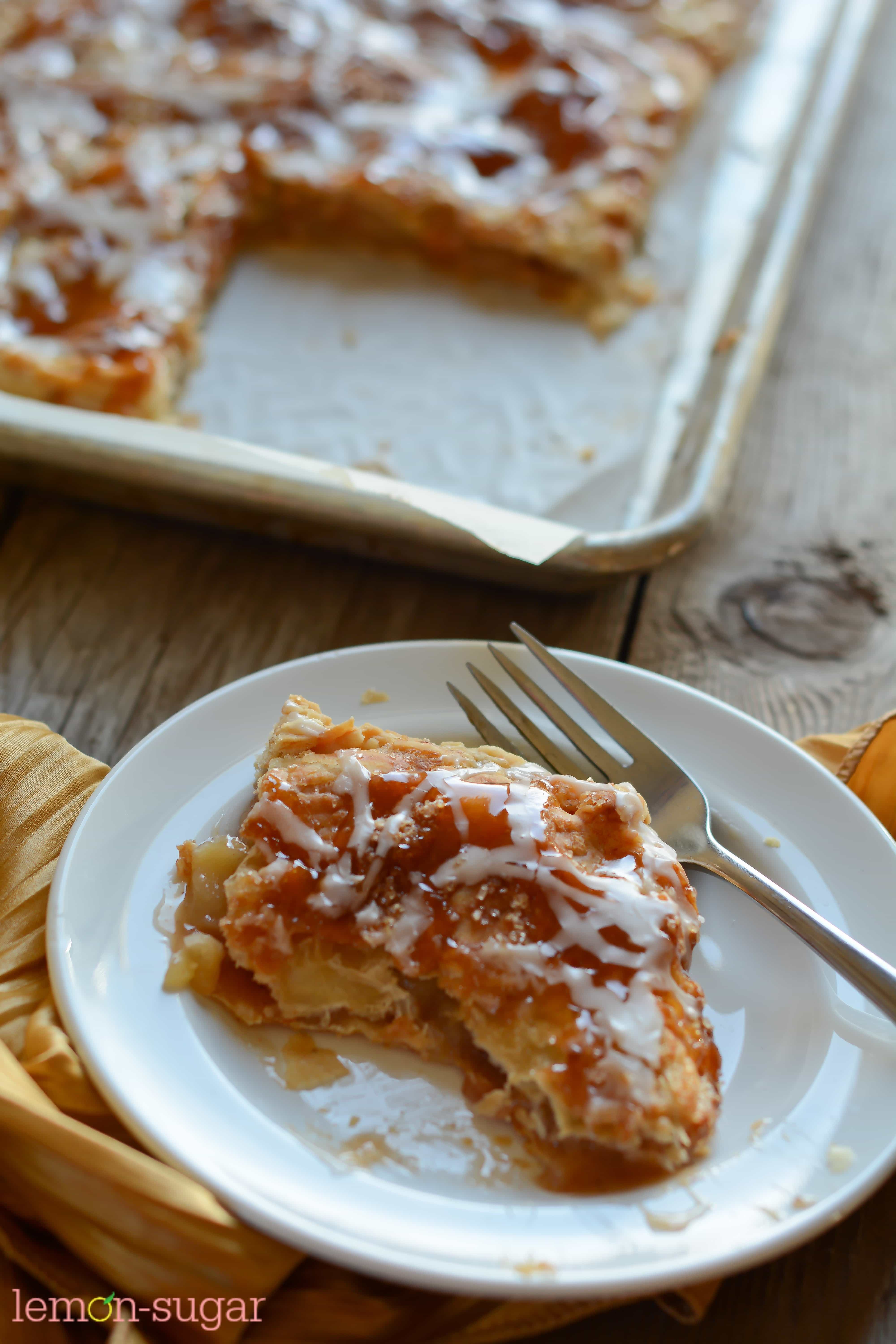 This pie is just screaming for a big scoop of vanilla ice cream, right on top.   Serve it warm and enjoy!
erin

Salted Caramel Apple Slab Pie
Quick and easy, this slab apple pie breaks all the rules by using a puff-pastry crust and no pie plate. Drizzled with a sugar and caramel glaze, this is one apple pie recipe you'll want in your repertoire! Recipe source: BH&G Celebrate the Season
Ingredients
Pie:
2 and ½ pounds baking apples (I prefer Granny Smith), peeled, cored & thinly sliced - about 7 cups of sliced apples
⅔ cup granulated sugar
⅓ cup all-purpose flour
½ teaspoon ground cinnamon
2 sheets (17.3 ounce pkg) frozen puff pastry, thawed
¼ cup milk, for glazing
¼ cup coarse sugar
1 cup salted caramel sauce (homemade or store-bought)
Glaze
1 cup powdered sugar
½ teaspoon vanilla extract
dash salt
4-5 teaspoons milk
⅛ cup salted caramel sauce
Instructions
Thaw puff pastry sheets, if frozen.
Preheat oven to 375 degrees (F)
Prepare a large cookie/baking sheet (15x10) with parchment paper or cooking spray. (I prefer parchment for this recipe.)
Peel, core and slice apples.
In a large bowl, combine apples, sugar, flour and cinnamon. Set aside.
Roll each sheet of puff pastry into a 15x10 inch rectangle. Lightly flour your surface to avoid sticking.
Place one layer of puff pastry on the parchment-lined pan, and lightly stretch to fill the pan.
Carefully spoon the filling over the pastry, leaving a clean, 1-inch border around the apples.
Generously coat the apple filling with salted caramel sauce.
Brush the clean edge with milk.
Place the top pastry over the apples, and fold the bottom layer over the top to seal. Crimp with a fork.
Brush the top pastry with a light coating of milk. Sprinkle generously with coarse sugar.
Cut a few slits in the top pastry to allow steam to escape.
Bake for 50-55 minutes or until the filling is bubbly and the pastry is puffed and golden. You may cover with aluminum foil for the last 15 minutes if the crust is getting too dark.
Remove from oven and prepare glaze.
In a small bowl, whisk together powdered sugar, vanilla, salt and milk. Add more milk if necessary to reach desired consistency (thick but runny.)
Drizzle glaze over the top of the warm pastry. I put mine in a ziploc baggie and cut a small corner off and drizzled over the top.
Follow up with another drizzle of salted caramel sauce.
Serve warm with vanilla ice cream for a real treat.
Enjoy!
7
leave a comment your way - using facebook or disqus: