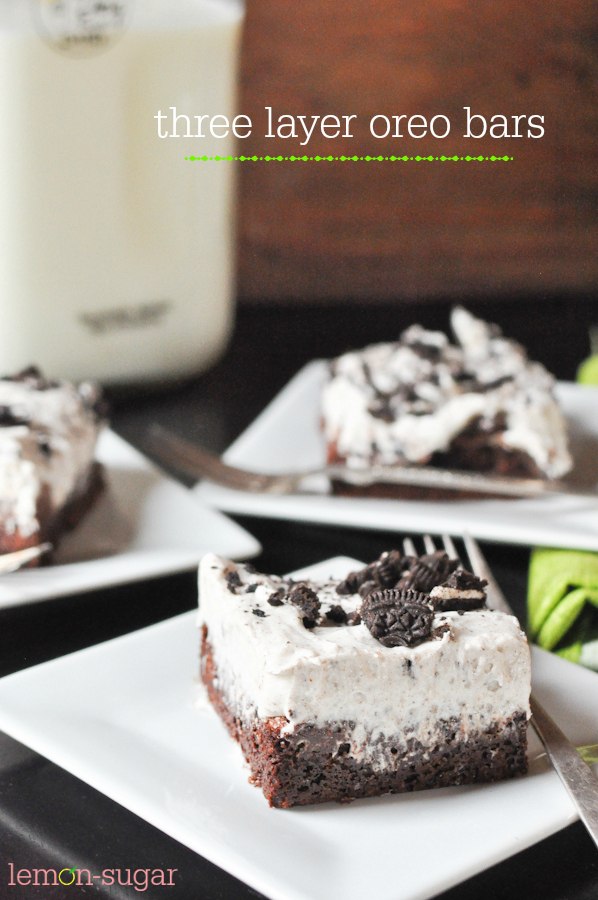 So my life goes like this:  yesterday my husband was out with his buddies, so I had an evening to myself.  The girls went to bed at 8pm, and I marched right now the stairs, made a big glass of iced tea, bought the girliest-chick-flick ever, and pulled out my big stack of neglected magazines.  It was awesome…for about three minutes.
Precisely three minutes into my chick-flick, my youngest daughter was calling from the top of the stairs.  It was "fundering" and she was scared.
So, hugs, kisses, reassurance, turned the fan on to drown out the "funder" and I was back down on the couch…and no more than 45 seconds later, my oldest daughter was walking into the living room, saying she was really scared and that she could see lightening.
So, we closed the curtains, turned on her fan, did some reassurance radar-looking – then back down to the couch.
Two minutes later, the youngest started again.
This went on for 45 minutes, you guys.  45 minutes out of my quiet alone time, my evening by myself.  My chick-flick.
Finally, I let them come downstairs and sleep on the couch.  (It was quite a storm, but still…)
I was all proud of myself that I got them calmed down, quiet and got them to buy-into my plan.  I grabbed my blanket, traded my watered-down iced tea in for a big mug of coffee, and hit "play" on the remote.
Oh yeah, about that.  It was raining so hard that my satellite went out.  No chick flick for me.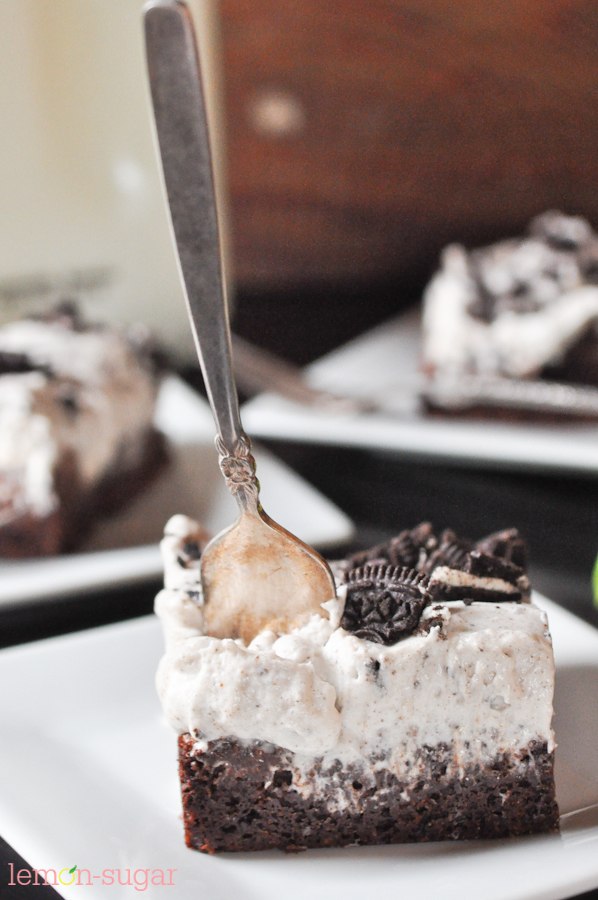 So today, when I was trying to decide what dessert to make for a family dinner, I picked this one, because I wanted it.  This is my rained-out chick-flick-evening-alone consolation prize.
It almost made up for it.
A few great things about this recipe – it's easy, pretty quick, and so fabulously cookie-and-creamish.  The topping is like the best cookies and cream ice cream you've ever had, and the bottom is a soft and chewy brownie-cake layer.
SO good.
Hope you love it, enjoy!
Don't forget, if you haven't yet, make sure you stop by my Facebook page and follow along – you can also find me on Twitter, Instagram and Pinterest!
Thanks for stopping by today!  Please leave a comment below to let me know you were here!  
♥erin
Three Layer Oreo Bars
Easy dessert with a cakey brownie base and an absolutely delicious whipped cream cheese topping. Recipe source: Adapted from
Cookies & Cups
Ingredients
Layer 1:
1 box chocolate cake mix
½ cup (1 stick) unsalted butter, melted
1 egg
Layer 2:
8 oz cream cheese, softened
4 cups confectioners (powdered) sugar
1 Tablespoon vanilla
Layer 3:
2 Tablespoons cocoa powder
¼ cup melted butter
1 egg
16 Oreo cookies, chopped
1 pint whipping cream
2 Tablespoons confectioners' sugar
1 teaspoon vanilla
Instructions
Preheat oven to 350 degrees (F).
Prepare a 9x13 baking dish by coating with cooking spray. Set aside.
To prepare layer 1:
In a large bowl, combine cake mix, 1 egg and ½ cup melted butter until completely combined.
Pour into baking dish, and use a spatula to spread evenly over the bottom of the pan. Set aside.
To prepare layer 2:
Using the same bowl, combine softened cream cheese, powdered sugar and vanilla until the mixture is completely moistened and creamy.
Remove half of the mixture and place it in another medium bowl. Set it aside for layer 3.
Add cocoa powder, ¼ cup melted butter and egg to the remaining mixuture. Beat until smooth, using a spatula to scrape the sides of the bowl.
Pour mixture over the top of layer 1.
Bake for 30 minutes, or until completely set.
Remove from oven and allow to cool completely.
To prepare layer 3:
Pour whipping cream into a large, clean bowl.
Beat on medium-high speed until thickened. Add vanilla and confectioners sugar, and beat until just combined and cream is thick.
Chop the Oreo cookies, and stir about ¾ of them into the reserved cream cheese mixture from earlier. Save remaining Oreos for topping.
Stir ⅓ of the whipped cream into the Oreo/cream cheese mixture, using a folding motion.
Add another ⅓ of the whipped cream into the mixture, continuing the folding motion, taking care not to stir too vigorously.
Add remaining whipped cream, and fold until completely combined.
Spoon mixture over the top of the cooled bars, and spread evenly.
Sprinkle with remaining chopped Oreo cookies.
Refrigerate for 1 hour or until ready to serve.
Enjoy!
0
leave a comment your way - using facebook or disqus: