It's that time of year in Kansas City.  Winter is slipping away, and spring is just.  about.  here.  Suddenly 45 degrees feels balmy, and we are looking for any reason we can think of to get out of the house.  Fortunately for us, KC is full, and I mean full, of fantastic restaurants and foodie hot-spots to keep our mind off of Mother Nature's indecisiveness.
Kansas City is primarily known as a barbecue town, and there's good reason for that.  In fact, two of my must-visit KC restaurants fall under the BBQ category.  But beyond the ribs and burnt-ends is a happening culinary scene on the rise.  Choosing just five of my favorites to share with you today was nearly impossible, and if you ask me next week I'd likely have five different spots for you.
But today, I present you with five restaurants you need to visit if you're ever in KC:
1) The Westside Local • 1663 Summit Street, Kansas City, MO 64108 | http://thewestsidelocal.com/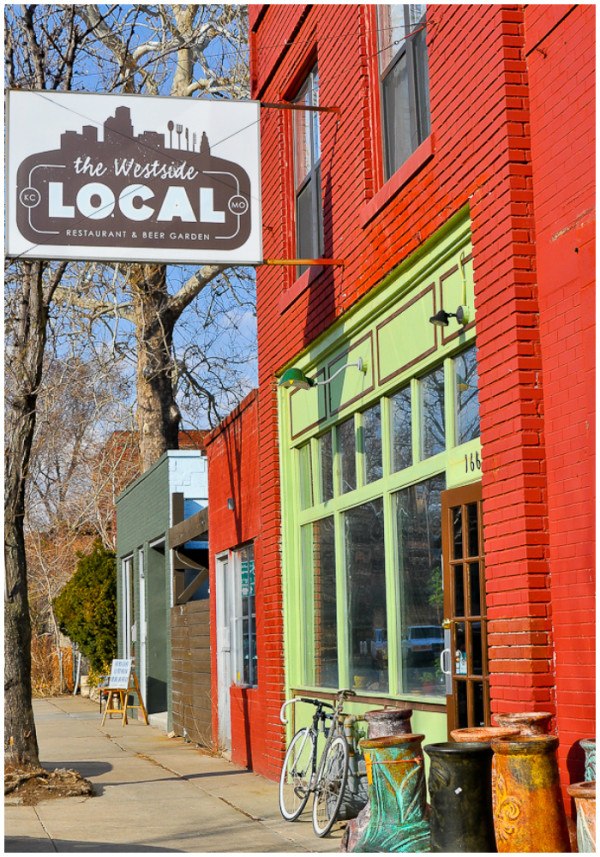 There are so many wonderful things about The Westside Local.  One, it's adorable.  The neighborhood is perfectly quaint, the servers are real and friendly, and the food is fantastic.  Above all though, I feel good about eating at this establishment because they support local farmers, local businesses and you will experience a true farm-to-table meal with every visit.  Menu offerings include "blunch" and dinner, and if you can, eat outside on the cutest little patio-garden, ever.
What I order:  Sweet Potato Quinoa Burger with a Pint of Fries.  $17
2) Taco Republic •500 County Line Road, Kansas City, KS 66103 | http://eattacorepublic.com/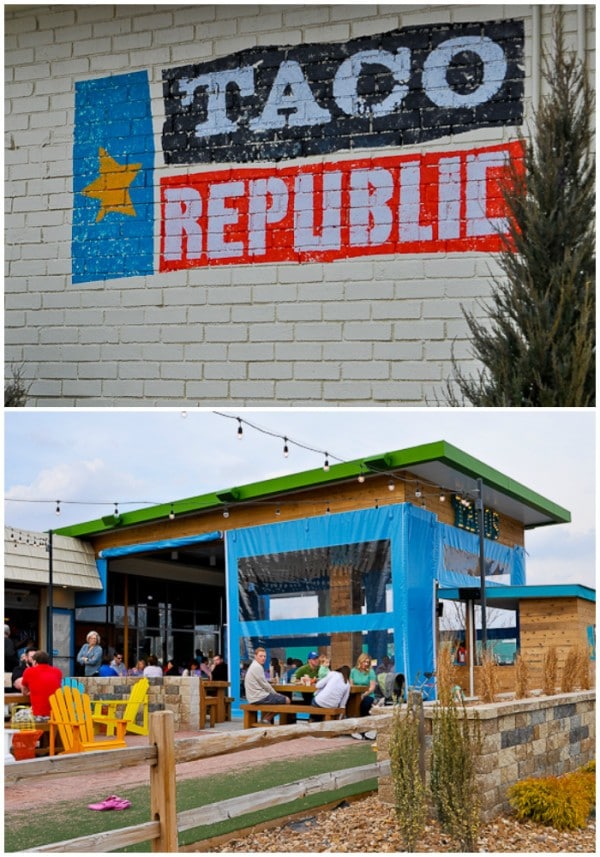 Ah, Taco Republic.  This is a relatively new restaurant in KC, but the concept is not.  Taco Republic was born as a food truck, and was so popular and in demand that a freestanding location followed soon after.  The "street-style" tacos can be ordered sitting at a table or via a walk-up window.   Their specialty is their wood-fired chicken, but even more appealing to me is the carefree, open-air atmosphere.  The food is cheap, delicious and always hits the spot.
What I order:  1 Old School, 1 Ortiz, and 1 Buena Terra.  Oh, and always a Margarita.  $9.15
3) Kansas City River Market • Kansas City, MO | http://www.kcrivermarket.com/home.html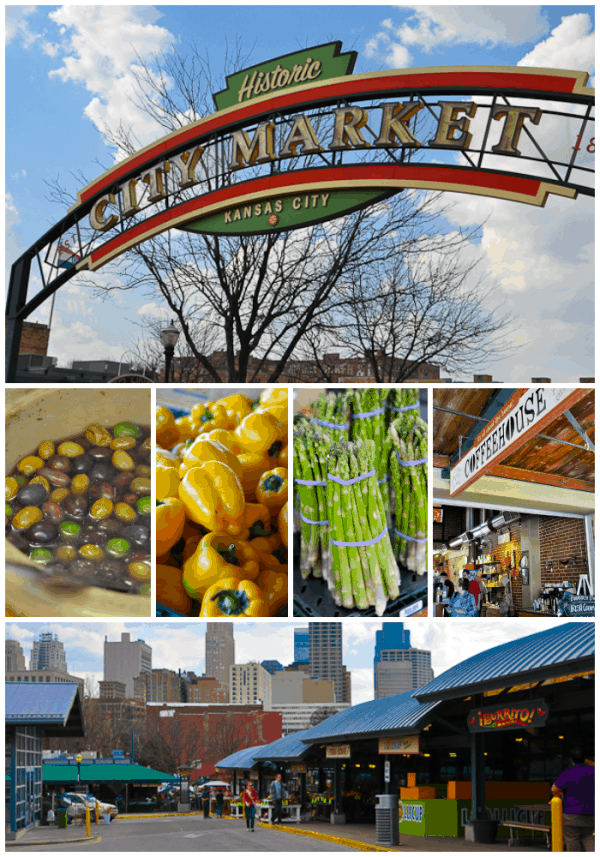 My first memories of the KC River Market were as a child, walking through the tables and tables of vendors with my Mom and Grandma, buying honey, banana bread and a fake Gucci sweatshirt.  It would be an understatement to say that things have changed slightly over the years.  The year-round, temperature controlled market is always busy and in the summer months, there is no better place to be.  Fresh fruits, veggies, bakeries, spices, coffee, BBQ, you name it.  Booth after booth of local offerings, right under the Kansas City skyline – it's one of my favorite places in the city.
What I order:  Large, non-fat vanilla latte from the Coffeehouse, and an Almond Croissant from Bloom Bakery.  $7
4) Oklahoma Joe's • 3002 W 47th Ave, Kansas City, KS | http://oklahomajoesbbq.com/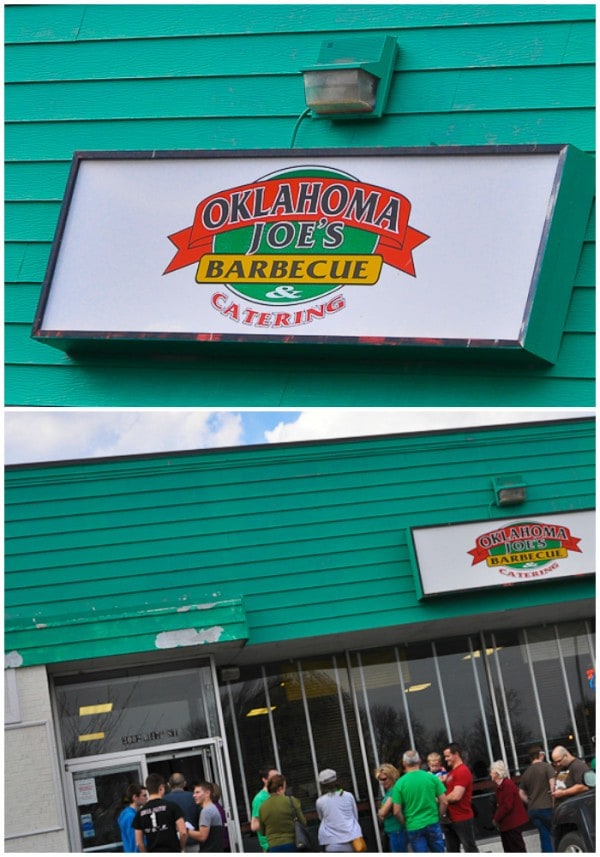 Best barbecue in Kansas City?  Everyone has a different opinion.  But, I guarantee you that if, as a tourist, you ask any Kansas Citian where to eat while in town?  Oklahoma Joe's will almost certainly be the answer.  So, we should just get it out of the way – it's in a gas station.   And we're okay with that.  (Yes, there are other locations, but you GOTTA eat at the gas station to get the full experience.)  Anthony Bourdain even named Oklahoma Joe's as one of "Thirteen Places to Eat Before You Die."  Who am I to argue with Mr. Bourdain?
What I order:  The Z-Man.  Onion Rings.  A coke.  $13.98  
5) Arthur Bryant's  • 1727 Brooklyn Ave, Kansas City, MO | http://www.arthurbryantsbbq.com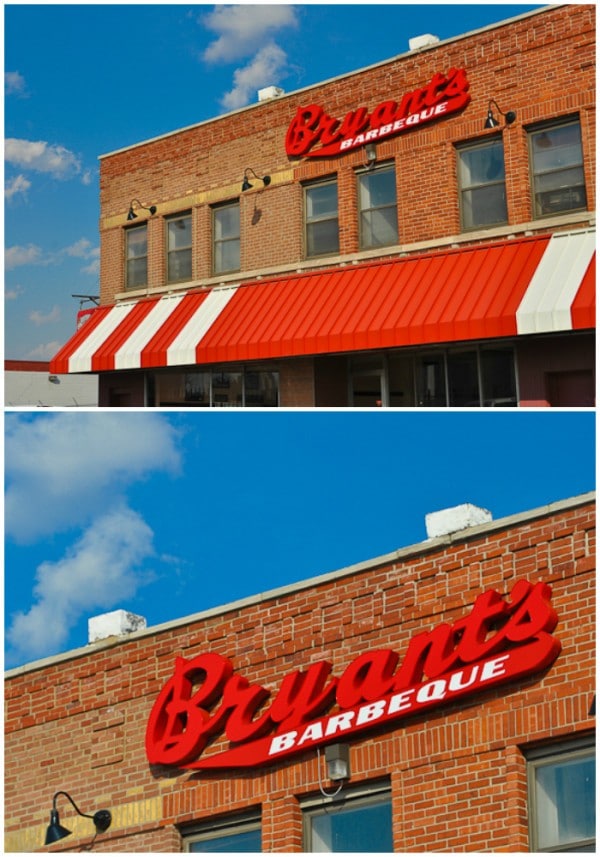 As a true Kansas Citian, I can name my favorite dish at every barbecue establishment in town.  They are all known for something different, and I order the same thing, every time I visit.  Arthur Bryant's has two locations.  One of them, I won't visit without my husband.  The other is in suburbia, just minutes from my house.  AB's has the BEST smoked turkey in town.  Hands.  Down.
What I order:  Turkey Sandwich with Fries $11.95  
Like I said, these are just five of my lengthy list of restaurants that you GOTTA try in Kansas City.  I'd love to see your favorites from your hometown!  Show us your favorite spots to eat, stay and play in your hometown and win a getaway to any of the US cities featured in Earth's Finest City Guide! To participate, just upload an image of your favorite spot in your hometown to Twitter or Instagram with hashtag #myhometownguide and tell us where you live and what makes the image special and you will be entered to win automatically.
3
leave a comment your way - using facebook or disqus: