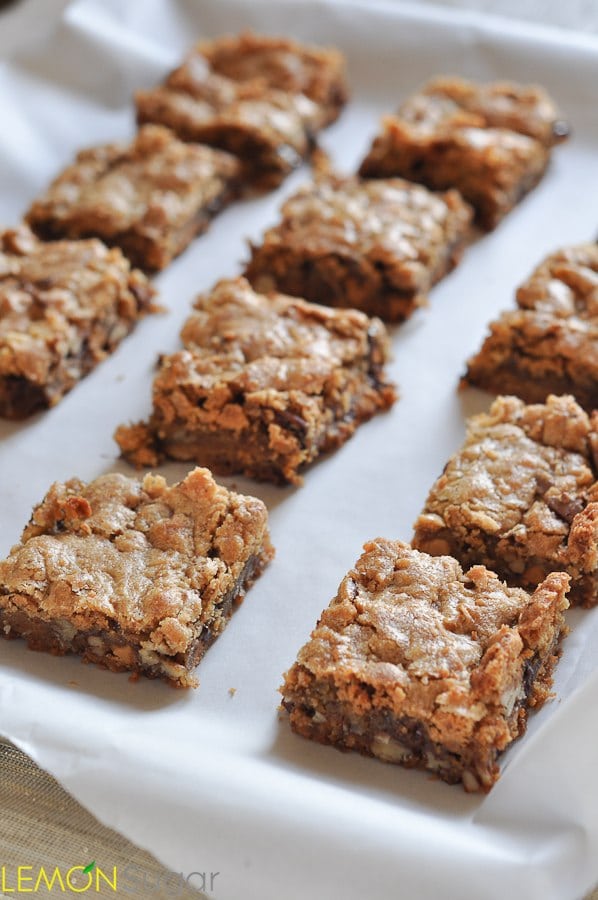 Have you ever witnessed something really, really mean?  Like, something that you can't even believe that you just witnessed?  I overheard a conversation the other day that just left me flabbergasted.  Obviously I wasn't meant to overhear the conversation because they were mostly whispering, but I did.
It bothered me.  And here I am, way after the fact, and it's still bothering me.  They were whispering, laughing, plotting and making fun.
It was like watching a bunch of bullies in action.  Adult bullies.  It was disgusting.
Now, I know that I am probably a little more sensitive than your average bear, things that others allow to roll off their shoulders tend to stick with me and fester for days, but to watch a bunch of adults being total jerks just made me shake my head.  It was…disgusting.
Isn't bullying supposed to be a juvenile, adolescent problem?  Aren't adults supposed to learn from the mistakes of oh, you know, their TEENAGE years and treat others with kindness and respect?  My eight year old daughter has more sensitivity and empathy in her pinky finger than these folks exhibited yesterday.
Since there's absolutely nothing I can do about what I witnessed, I instead took a few minutes to talk to my girls about what I saw, how it made me feel, and how it would've made the person they were being mean to feel if they'd overheard them.
And do you know what my oldest daughter said to me?
She said I needed to give that mean person a hug.  She said that bullies usually have more problems than the people they're bullying.  She said most people are mean because they need a hug to help their anger go away.
She's eight.  She gets it.
I have never been more proud of her.  I don't know if I have what it takes to give that bully a hug, but I'm glad my kid does.
Anyway.
End of story, let's talk about these blondies.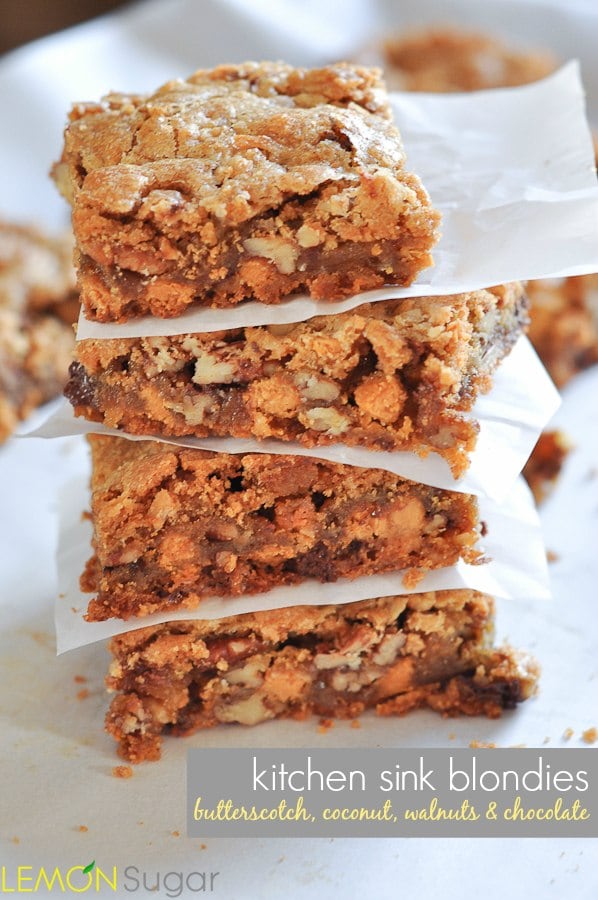 I am a big, huge fan of the blondie.  It's a cross between a brownie and a cookie, full of brown sugar to make it chewy, and in this case, full of pretty much everything else in your pantry.  From butterscotch chips to chocolate chunks, walnuts to coconut, these are a mouthful and they are deeeelicious.
If there's an ingredient you don't like, omit it.  Want pecans instead of walnuts?  No prob.  White chocolate chips instead of butterscotch?  Okie dokie.
These are fantastic, and easy to boot.
The only way you can mess these up is if you over-beat the batter.  Once you start adding the flour, turn your mixer off as soon as all of the flour is absorbed.  Stir your mix-ins using a spatula or heavy wooden spoon.  Bake just until a cake-tester comes out clean, and you will be on your way to perfect blondie bliss.
It's a thing.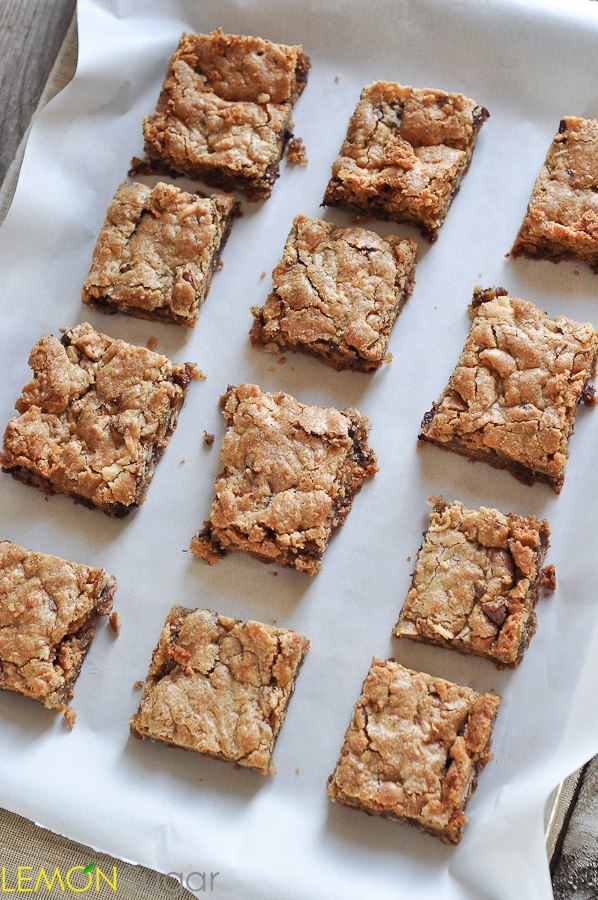 Hope you give these a try, soon!
Maybe I need to give some of these to those bullies.  Maybe these blondies will help their anger go away?
Nah.
Enjoy, everyone.  And let's all play NICE!  😉
Don't forget, if you haven't yet, make sure you stop by my Facebook page and follow along – you can also find me on Twitter, Instagram and Pinterest!
Thanks for stopping by today!  I'd love to hear from you, so be sure to leave a comment below!
♥erin
Kitchen Sink Blondies
These chewy blondies are chock full of butterscotch, chocolate, coconut, walnuts, toffee and a delicious brown sugar flavor. Enjoy! Recipe courtesy of Dorie Greenspan's Baking: From My Home to Yours
Serves:
12-3 inch brownies
Ingredients
2 cups all-purpose flour
¾ teaspoon baking powder
½ teaspoon baking soda
½ teaspoon salt
2 sticks (8 ounces) unsalted butter, at room temperature
1½ cups (packed) light brown sugar
½ cup sugar
2 large eggs
1 teaspoon pure vanilla extract
6 ounces bittersweet chocolate, chopped into chips, or 1 cup store-bought chocolate chips
1 cup butterscotch chips or Heath Toffee Bits
1 cup coarsely chopped walnuts
1 cup sweetened shredded coconut
Instructions
Center a rack in the oven and preheat the oven to 325 degrees (F).
Butter a 9×13-inch baking pan and put it on a baking sheet. Line pan with parchment paper so paper flaps hang over the side of the dish. This will help you remove the brownies later.
Whisk together the flour, baking powder, baking soda and salt.
In a stand mixer fitted with a paddle or using a hand mixer, beat the butter on medium speed until smooth and creamy.
Add both sugars and beat for another 3 minutes, until well incorporated.
Add the eggs one by one, beating for 1 minute after each addition, then beat in the vanilla.
Turn the mixer to low and add the dry ingredients, mixing just until they disappear into the batter. Using a rubber spatula, stir in the chips, nuts and coconut
Scrape the batter into the buttered pan and use the spatula to even the top as best you can.
Bake for about 40 minutes, or until a knife inserted into the center of the blondies comes out clean.
The blondies should pull away from the sides of the pan a little and the top should be a nice honey brown.
Transfer the pan to a rack and cool for about 15 minutes before using the parchment to move the blondies out onto another rack.
Allow to cool completely, and enjoy!
1
leave a comment your way - using facebook or disqus: