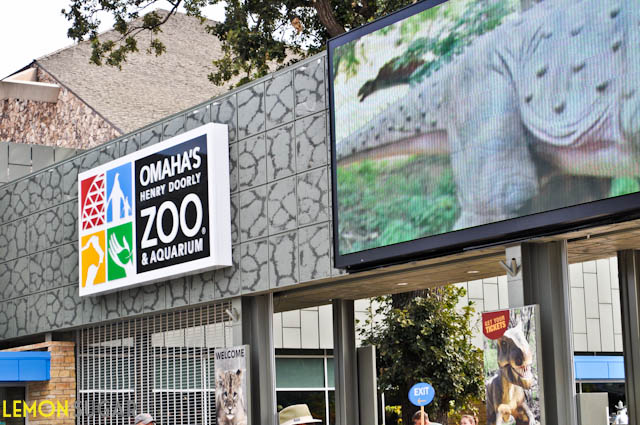 This past week was a fun one for my little family.  We opted for a stay-cation this year, and spent the week pretty close to home.  We took our girls to Worlds of Fun, our local amusement park one day, spent a day lounging around and doing not much of anything, and then spent a couple of days road-tripping it.  Destination:  Omaha.
Omaha is just about a 3-hour drive from our home near Kansas City, so it really made an ideal, quick road trip.  Since we've haven't really been to Omaha before, (more than just driving through) it was a great opportunity to explore a new city.  We stayed just a couple of blocks from the Old Market, which is a really cute, really fun neighborhood. It was full of some great restaurants, boutiques and hotels.  The streets are cobblestone, and the people are very friendly.  We ate at Blue Sushi (get the cherry limeade martini!!), which was wonderful, and followed it up with some FABULOUS ice cream from Ted and Wally's.
Since we were traveling with two little girls, our trip would not be complete without a visit to the famous Henry Doorly Zoo.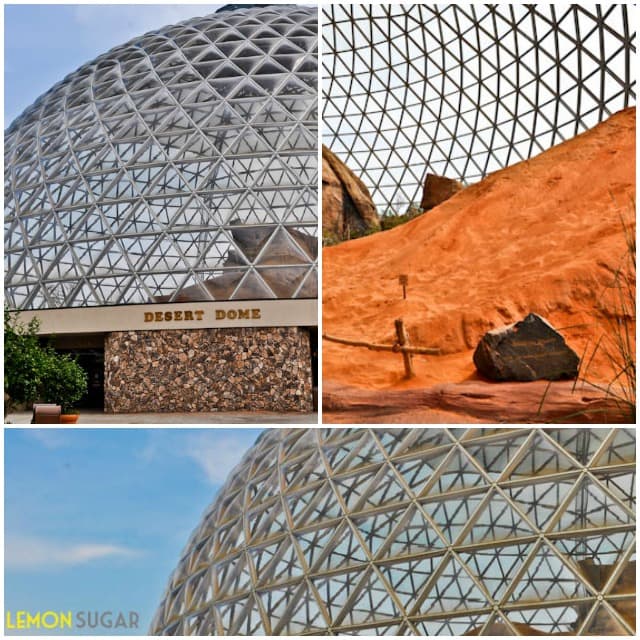 I highly recommend this zoo to anyone, kids or not.  They had an impressive collection of animal exhibits and lots of shaded sitting areas with picnic tables.  While they do have plenty of food and concession options, we chose to bring a picnic lunch, and noticed that many people took advantage of that option as well.
What I really liked about this zoo were all of the indoor exhibits.  That sounds strange, but summertime in the Midwest can be brutal, so any chance you get to duck into a shaded, air-conditioned room is a total bonus.  (I really can't  say anything though, the temperature was only in the 70's the day we went.  So.  Strange.)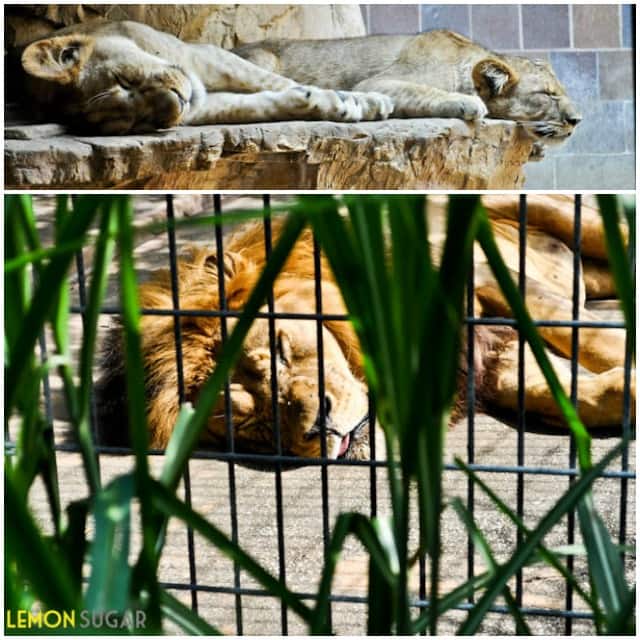 It's hard to say what my favorite part of the zoo was – I always love to see the big cats.  They had a variety of lions and tigers, as well as pumas, leopards, and bobcats.  Nothing chills me to the core more than watching the mountain lions – mostly because I'm pretty certain we have some in our woods (right behind my HOUSE)…
The lions are always amazing to me as well, just due to their sheer size.  One of the lions just recently had five cubs, but most of them were too tired to visit, we must've been there at nap time.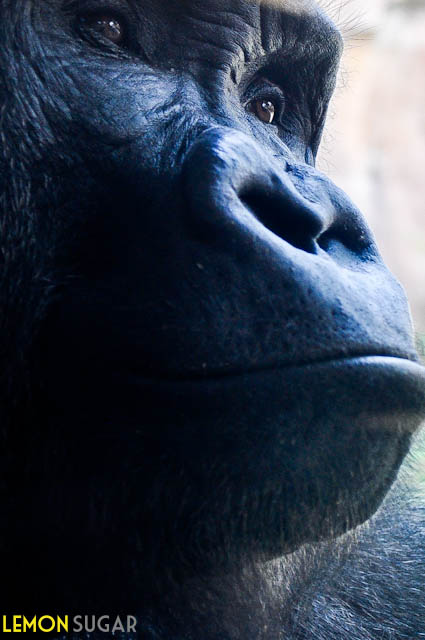 The primates always a hit with me, too.  I love to watch them.  This big guy sat right next to me, and everytime I picked up my camera to take a picture of him, he followed it with his eyes.  They are just so intelligent, and you can really see expression in their faces, especially in their eyes.
I am mesmerized by them.  Watching their interactions with each other, and even with the crowd – I could've sat on my little perch all day.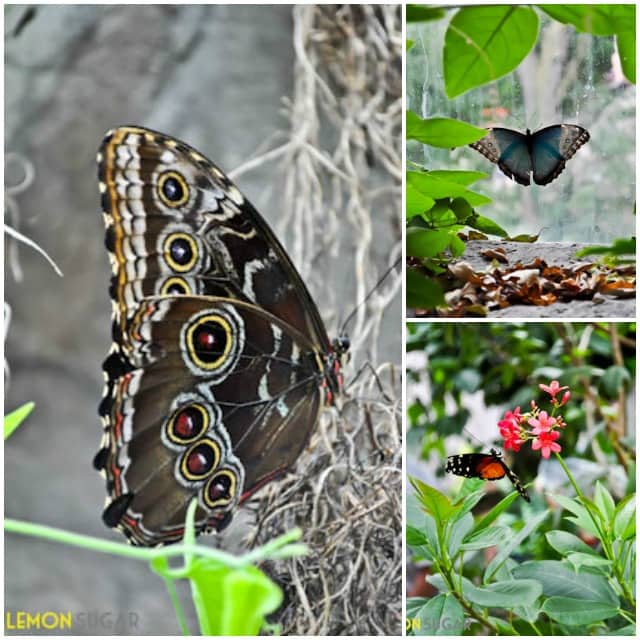 My girls were big fans of the butterfly house and the aquarium.  The butterfly house  is a big dome full of butterfly-friendly plants and flowers, and TONS of butterflies, everywhere.  It was magical, you almost felt like you were in a fairytale or something. Butterflies would land right on you, and not just any butterflies – the most beautiful, colorful, unusual butterflies you've ever seen.
The aquarium was pretty fantastic for a middle-of-the-country aquarium.  The penguins were my favorite.  They're hilarious, and now I want a pet penguin.  (Only half kidding…)  The girls really loved the "shark-tunnel" and we spent quite a long time just sitting and watching the sharks swim over our heads.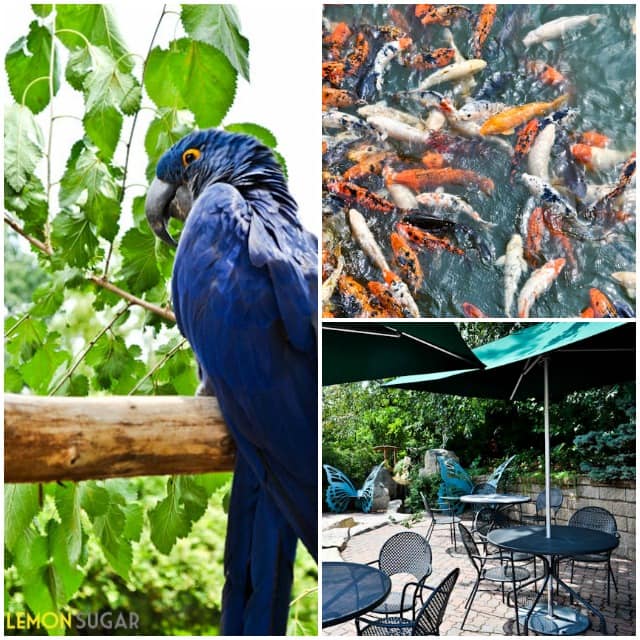 We spent about five hours at the zoo that morning, and didn't even hit every exhibit.  We missed the rhinos and hippos and a few other animals, but the mood of our four-year-old told us that it was time to head to our hotel for some rest. Our hotel had an indoor-waterpark, so the girls went for a swim and then we headed out for dinner and exploring the Old Market.  It was a long, but really fun day.  I didn't even touch on half of the good stuff at the zoo, so be sure to visit their website for more information.
The next morning, we woke up to 60 degree temps and rain, so we opted for a visit to the Durham Museum.  It was a great museum for kids, full of trains, dinosaurs, and tons of interactive, kid-friendly stations.
After a couple of hours at the museum, we headed toward Nebraska City to visit Arbor Day Farm.  I have to tell you, this was the highlight of my trip.  I love this place.  I didn't really know anything about it, but I thoroughly enjoyed our visit.
Some backstory:  this is a 260-acre tree-conservation farm built on the original estate of J. Sterling Morton.  (Read more about him, he's an interesting guy.)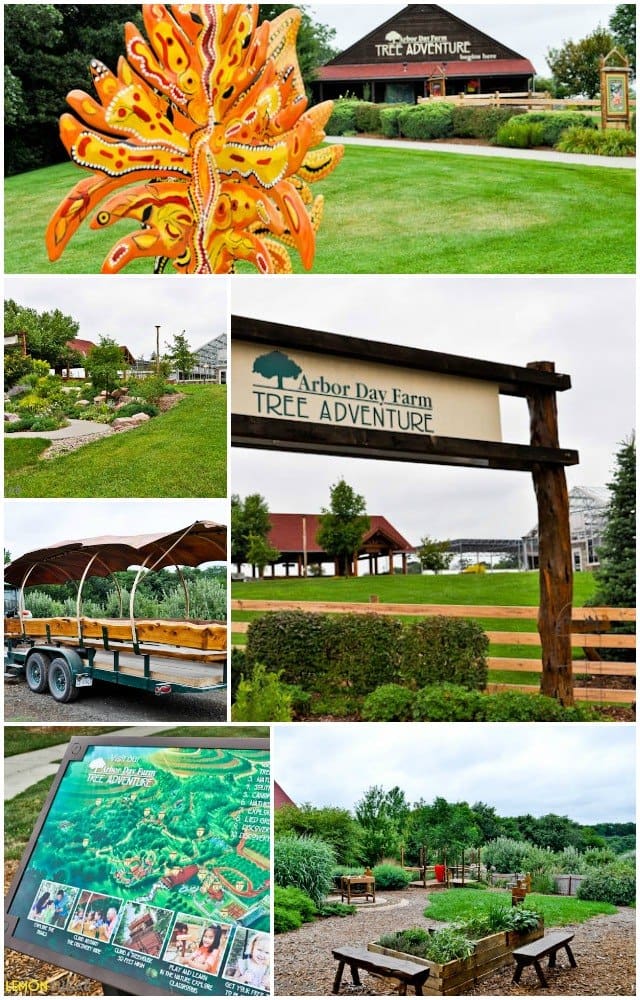 This farm has so much to offer.  A farm tour through the orchards, sunflower fields and conservation areas, a kids play-station, an abundance of walking trails, a 50-foot tree house, a greenhouse, a restaurant, a gift shop, a lodge, a golf course…the list goes on.  We've already talked about taking an weekend getaway to stay at  Lied Lodge so we can spend some more time here.
Because it was an unseasonably cold day, we brought a blanket and the girls wore their jackets and we bundled up for the farm tour.  An hour-long tractor ride through their amazing apple orchards ended with an opportunity to pick some apples of our own. They even gave us each a tree of our own to take home and plant!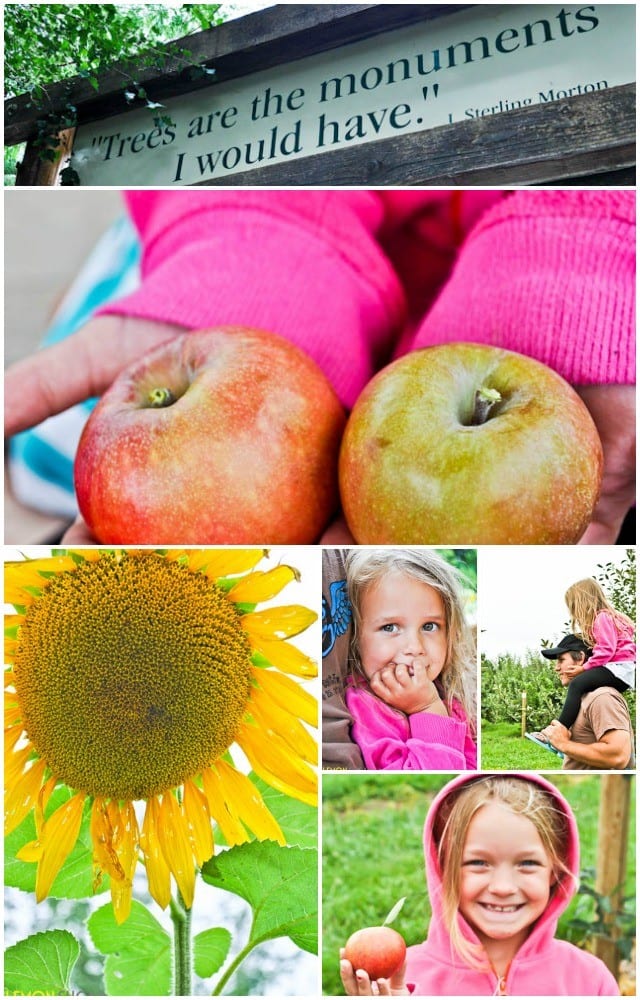 We spent some time on the walking trails through the woods, and the girls climbed to the top of the 50-foot tree house. The trails were dotted with educational activities, signs, outdoor classrooms and exhibits.  We saw plenty of deer and turkeys, too.  It was a beautiful trail through the woods and the girls enjoyed it as much as we did.
At the end of our tour, we stopped in the Apple House Cafe and Shops and grabbed a bite to eat.  The smell of fresh apple pie, made with their apples, made you feel right at home.  It was a great way to end our visit.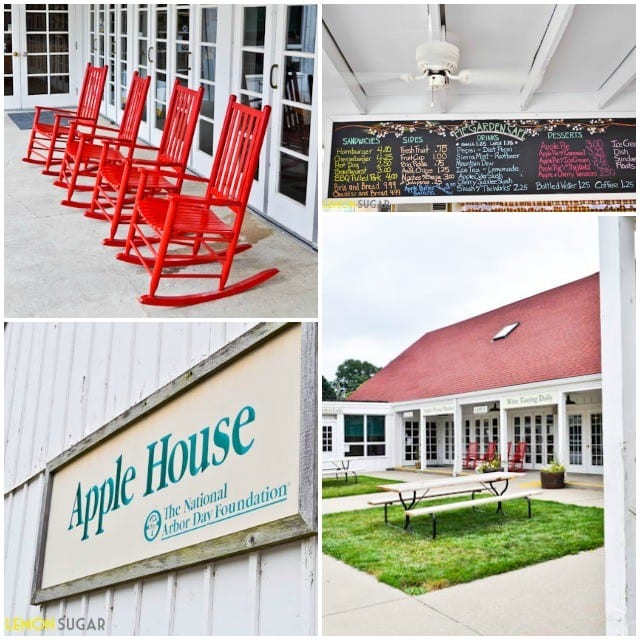 After our visit to Arbor Day Farm, we took the "long way" home, through the back roads and countryside.  We were gone for just about 36 hours, but we packed a lot of good old-fashioned family time into our trip and we had an amazing time.  I'm sure we'll be back to Omaha soon!
Hope you enjoyed this week's Out and About.  If you liked what you saw, be sure to check out the other posts in the series as well.
Don't forget, if you haven't yet, make sure you stop by my Facebook page and follow along – you can also find me on Twitter, Instagram and Pinterest!
Thanks for stopping by today!  Leave me a comment below so I know you were here!
♥erin
0
leave a comment your way - using facebook or disqus: