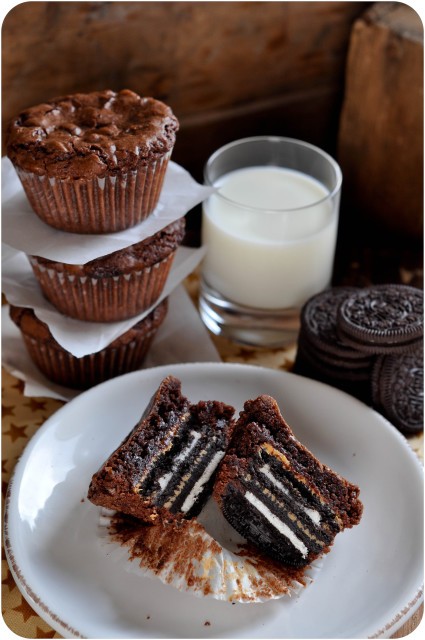 I don't even know what to say about this one except that this is what happens when I ask my brother what he wants for his birthday dessert.  First, he says he has to think about it, and then I get a random text at 3pm one day that says "I saw a peanut butter Oreo brownie thing on the internet.  Make it happen."
First of all, I'm pretty sure that this means that my 29 year-old-boot-wearin'-truck-drivin'-civil engineerin' brother has been surfing Pinterest.  I'm pretty sure that the guy who is "too cool for Facebook" has been sitting in his work truck on his smart phone, "Pinning" away.
Yep, I'm pretty sure that's exactly what this means.  You guys, his nickname is Biff.  Of course, I gave him the nickname years ago, but it was only because he was wearing a muscle shirt and dirty jeans and said something "Biff-like."  I cannot see this guy on Pinterest browsing the food boards.
But I know that's exactly where he was.  Has to be.  He's been outed.  On his birthday, no less…I'm such a good sister.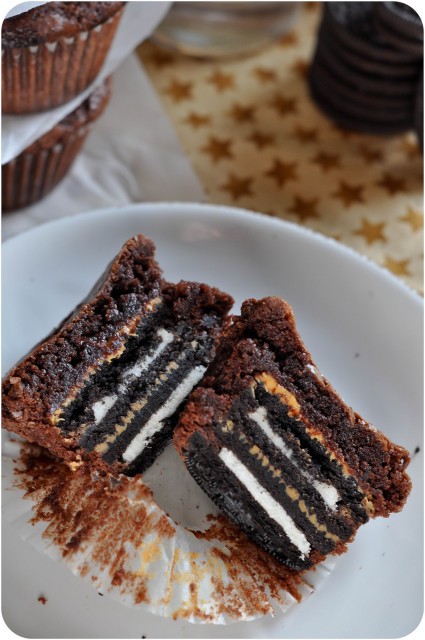 Really though, I must be a good sister because I made those "peanut-butter-Oreo-brownie things" happen.  Just don't tell him that they were way easy and I spent about 20 minutes putting them together.
Cookies, peanut butter & brownie mix.  Easy peasy.
I did make my own brownie mix just because I didn't have any store-bought on hand.  Really though, all you have to do is assemble the cookie sandwiches with peanut butter and then smother them with brownie batter.
Then dip an extra Oreo in brownie batter.  Wait, don't eat raw brownie batter.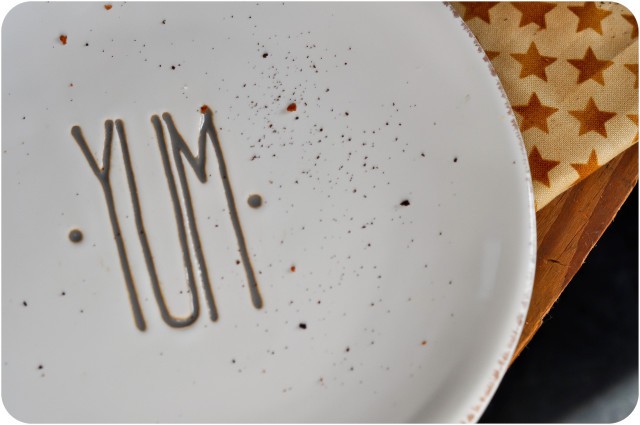 Hope you like this one.  It's really quick and easy, and perfect for manly-guys who play on Pinterest every day.
Happy Birthday, Biffy.
Enjoy!
Peanut Butter & Oreo Stuffed Brownie Cupcakes
These quick and easy treats are sure to please - with peanut butter, Oreos and brownies, who wouldn't love them? Recipe source: Adapted from
Instructables
via Picky Palate
Ingredients
24 chocolate sandwich cookies (1 package)
~1 cup peanut butter
1 batch chocolate brownie mix, no chips (use 8x8 boxed size or make your own
Instructions
Preheat oven to 350 degrees.
Line a cupcake pan with cupcake papers. Spray liners with cooking spray to prevent sticking.
Spread about a teaspoon of peanut butter on the top of each cookie.
Stack the cookies so that you have 12 stacks. The stacks should have peanut butter between the cookies and peanut butter on top of the stack, so it should go cookie, peanut butter, cookie, peanut butter.
Place a cookie stack into each cupcake liner, and center it as much as possible to allow brownie batter to completely cover each cookie.
Assemble brownie batter according to directions.
Pour about 2 Tablespoons of brownie batter over the top of each cookie stack, taking care to completely cover each stack of cookies.
Bake for 20 minutes or until brownies are done.
Cool for 5 minutes in the pan, then remove to a wire rack to cool completely.
Enjoy!
1
leave a comment your way - using facebook or disqus: