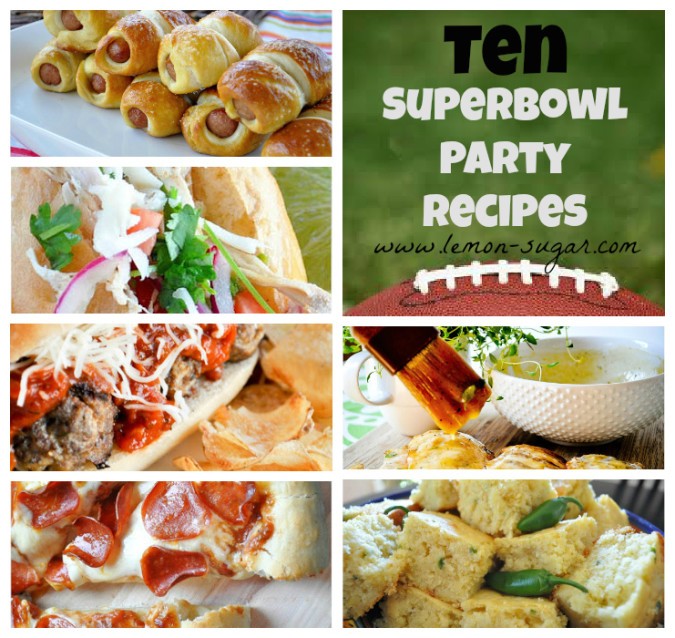 Can you believe we're already gearing up for Super Bowl Sunday?   My team is nowhere near Super Bowl status (ever), but it's really about the parties and the commercials anyway, isn't it?
I thought I'd put together a list of quick and easy party foods from the archives of Lemon Sugar to inspire your party planning.  All of these recipes would make great football food – they're crowd-pleasing, kid-friendly and most of them are easy to make in advance.  Just click on the picture and you'll be directed to the original post and recipe.  You'll note that there are no dessert options on this list, but I bet you won't have any trouble finding sweets elsewhere on my blog.
Enjoy the list, the recipes, and the big game!  I hope your team wins!
Want more Lemon Sugar?  Be sure to like my Facebook page, follow me on Twitter and find me on Instagram and Pinterest!
Enjoy!
0
leave a comment your way - using facebook or disqus: