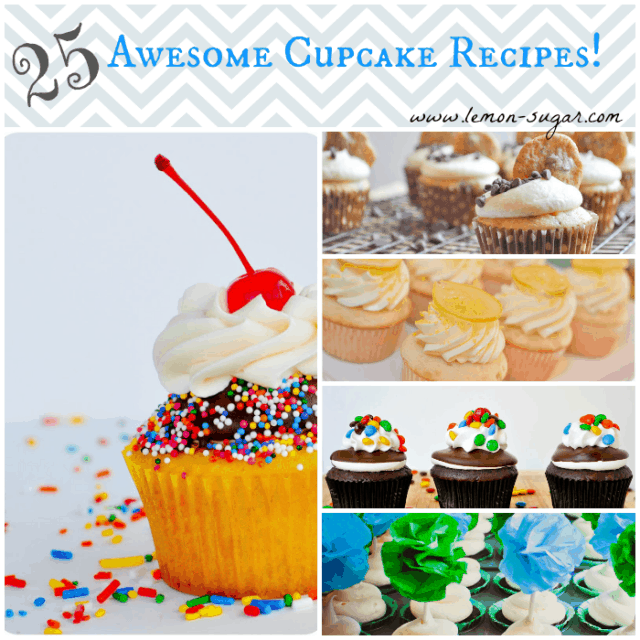 I get many emails from readers every day, and 90 percent of them ask me one of two questions:  1) Can I make a gluten/allergy/fat/sugar/oil/butter/dairy free version of xyz recipe?  If so, how?  And two:  I have an event coming up and I need to make a dessert – what would you suggest?
So, the answers are: 1) yes, but I've never done it so I can't vouch for results and 2) um, all of them?
I've been doing this blog thing for two years now, so I've accumulated quite the collection of cupcake recipes.  If I don't like the recipe, and if I wouldn't serve it to my own guests, I don't put it on the blog.  So, in lieu of suggesting just one recipe for you, how 'bout you just choose from my favorites?  There are 25.
Yes, there are 25.
I realize that's a lot of cupcake recipes.
The sad thing is that this isn't even all of them.
But it's a start, right?  So, take a minute to browse through them all – if you need the recipe just click on the picture and you'll be redirected to the corresponding blog post.  Enjoy!
Well, there you go!  Every single one of these cupcakes are worth the time and effort to make, so get started!  Which is your favorite?  Leave me a note in the comments – 'cause you know I love to hear from you all!
6
leave a comment your way - using facebook or disqus: