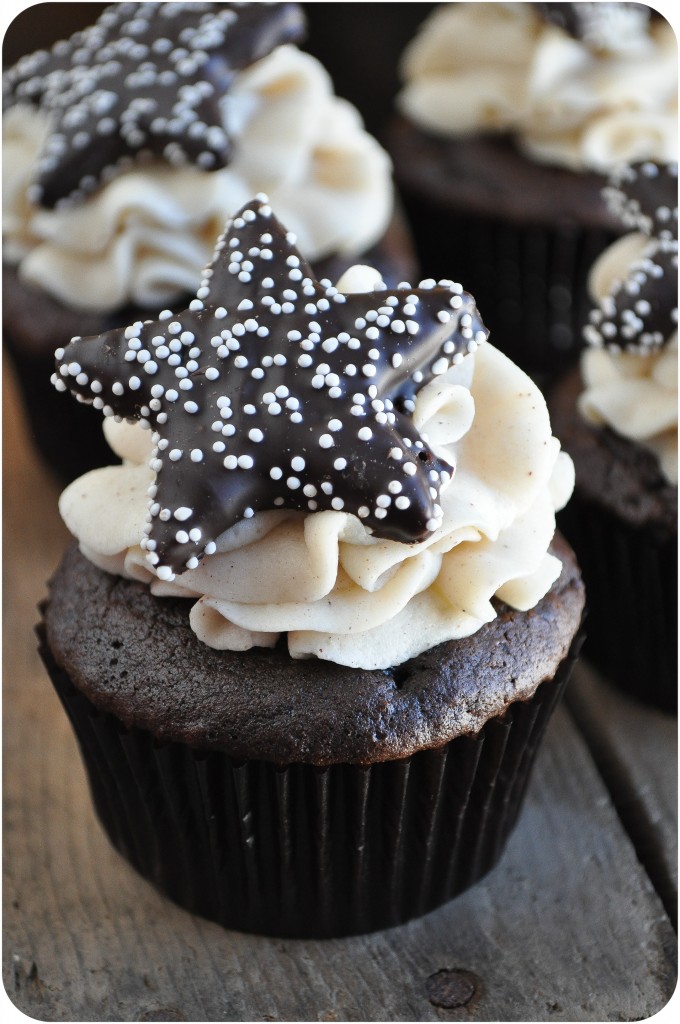 You guys, what a week.  What an up and down, crazy, emotional week.
A week later, my heart is still raw and aching from the events in Newtown.  Then, in a nearby town, two police officers lost their lives in the line of duty.  And I sat at home, watching it all, with my young daughters (one of which is a 1st grader), and my police-officer husband.
And I cried.  A lot.
I didn't want to send my daughter back to school, and I didn't want to send my husband back to work.  After dropping Maddie off, I cried some more.  After my husband kissed me goodbye and went to work, I cried again.
I was a big old mess.
But Christmas is right around the corner.  My brother-in-law is home and staying with us for a week.  I get to see my extended family over the holiday.  I have some time off work to spend with my girls.  We are (thankfully) safe, healthy, warm and happy.
And now, I'm even more aware of those things than I was a week ago.
I can't live my life in fear, in anxiety or regret.  If there are any positives or silver-linings to the awful things that happened last weekend, it's that now, many people are more aware of their own blessings.  There are more hugs, more "I love you's," and more value and importance placed upon  the important things in life.  That awareness is my small way of honoring the victims, it's my silver-lining, and it's the best I can do.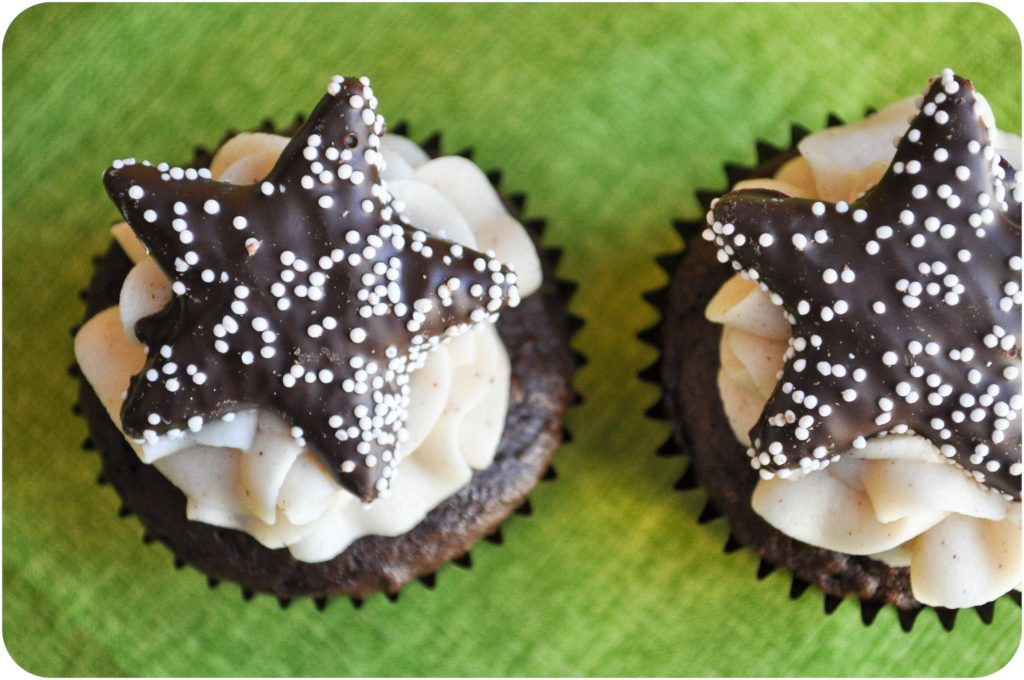 So, let's talk about cupcakes, shall we?
I've only had Mexican Hot Chocolate one time, and it was pretty spectacular.  It was a light, velvety-chocolate with hints of cinnamon and cayenne pepper.  It was amazing.  AMAZING.
It totally doesn't sound like something I'd like.  I like my hot-chocolate to be sweet, rich and over-flowing with whipped cream.  But, it was different – in a good way.
These cupcakes are different in a good way, too.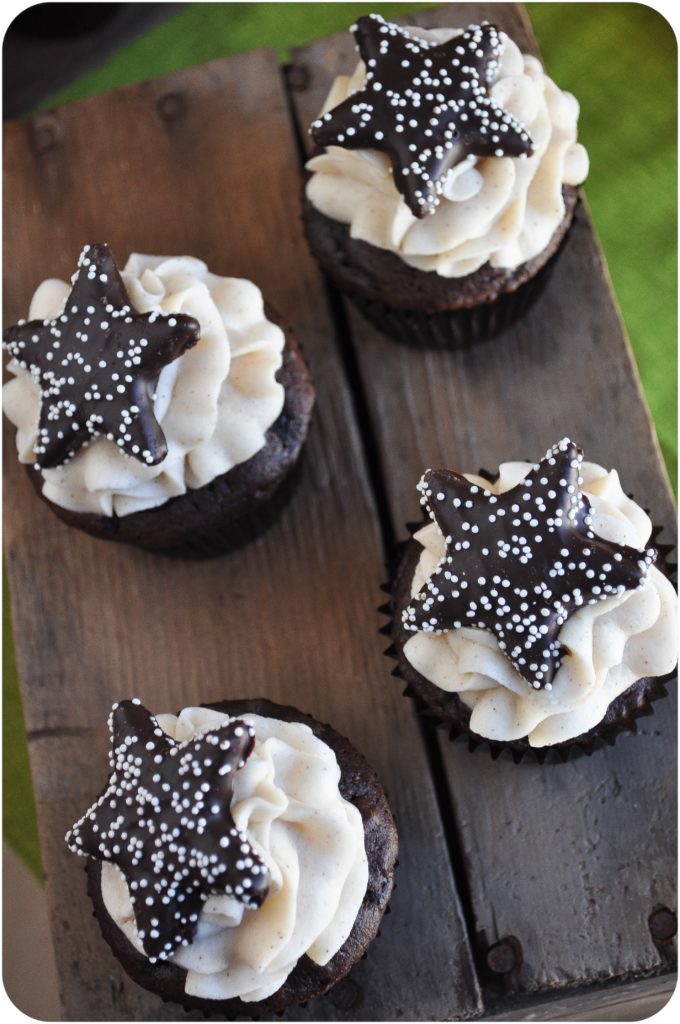 The cake is super-tender, with just a hint of spice from the cinnamon and heat from the cayenne pepper.  The frosting is a whipped buttercream with little flecks of cinnamon throughout.  And topped with a little dark chocolate shortbread cookie, it's and adorable holiday treat.
I honestly didn't think cinnamon and chocolate would be a good combo, but it works.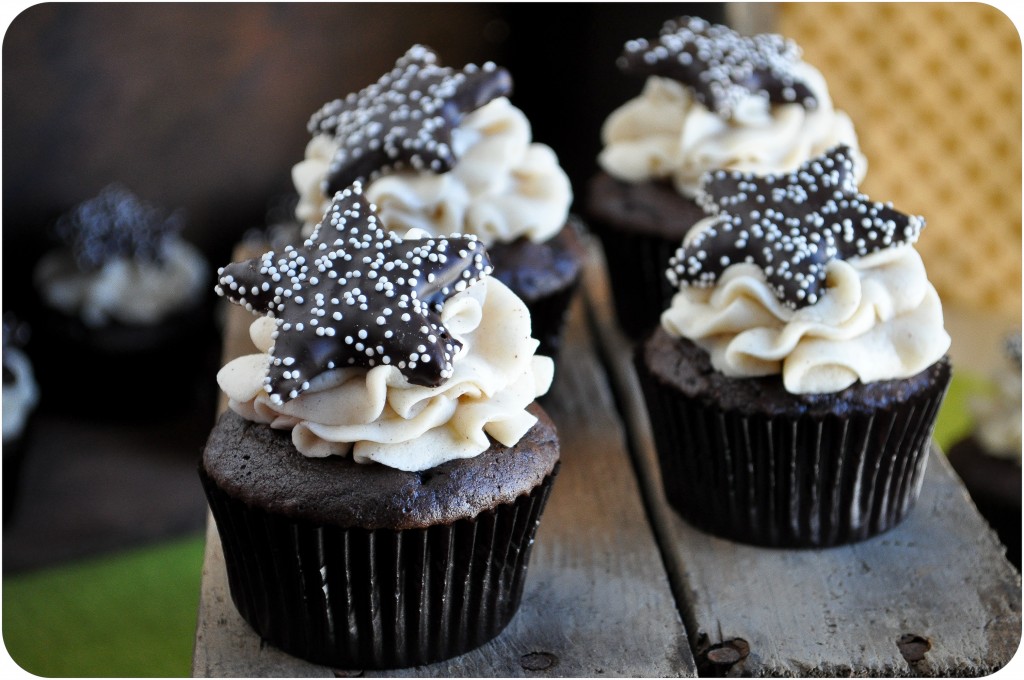 I hope you love these.
Enjoy! 
Mexican Hot Chocolate Cupcakes
These spicy cupcakes are rich and chocolatey with spicy cinnamon and cayenne undertones - great for something different around the holidays!
Ingredients
Cupcake Ingredients:
2 cups sugar
2 eggs at room temperature
1 cup milk (whole or 2%)
½ cup vegetable oil
2 teaspoons vanilla extract
1 and ¾ cups all-purpose flour
¾ cup dutch-process cocoa
1 and ½ teaspoons baking powder
1 and ½ teaspoons baking soda
1 teaspoon salt
½ teaspoon ground cinnamon
⅛ teaspoon ground cayenne pepper
1 cup boiling water
Frosting ingredients:
3 sticks (1 and ½ cups) unsalted butter
1 and ½ teaspoons ground cinnamon
1 teaspoon vanilla extract
¼ cup heavy cream
⅛ teaspoon salt
6 cups confectioners sugar
Instructions
Cupcake Instructions:
Preheat oven to 350 degrees (F).
Line 24 cupcake tins with paper liners, and set aside.
In the bowl of an electric mixer, combine the sugar, eggs, milk, oil and vanilla, and beat until blended.
In a medium-sized bowl, combine the flour, cocoa powder, baking powder, baking soda, salt, cayenne pepper and cinnamon, and whisk to combine.
Add dry mixture to wet mixture, and beat until just combined.
Carefully and slowly add the boiling water and stir/beat to combine until smooth.
Fill the cupcake tins ⅔ to ¾ full.
Bake 16-18 minutes, or until a cake tester comes out clean.
Cool on a wire rack completely before frosting.
Frosting directions:
Beat butter until smooth.
Add confectioner's sugar, cinnamon, and salt, and beat for just a few seconds to slightly combine.
Add cream and vanilla and beat on low speed to combine, then switch to medium-high speed and beat for 4-5 minutes until light and fluffy.
Add additional cream or confectioner's sugar as needed to reach desired frosting consistency.
Frost and garnish as desired. I used Trader Joe's Dark Chocolate Stars.
Recipe adapted from Reader's Digest.
5
leave a comment your way - using facebook or disqus: