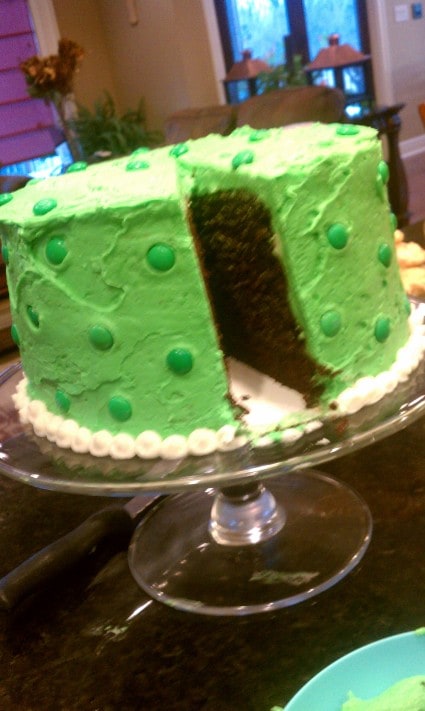 Just a quick update to add pictures of the Birthday/St. Patrick's Day cake I made for my Mother-In-Law's belated birthday party.  She loves this chocolate cake, but my 5 year old wanted a green cake.  So – we compromised.  A four-layer chocolate cake with milk chocolate ganache filling, frosted with green vanilla buttercream and decorated with green M&M's.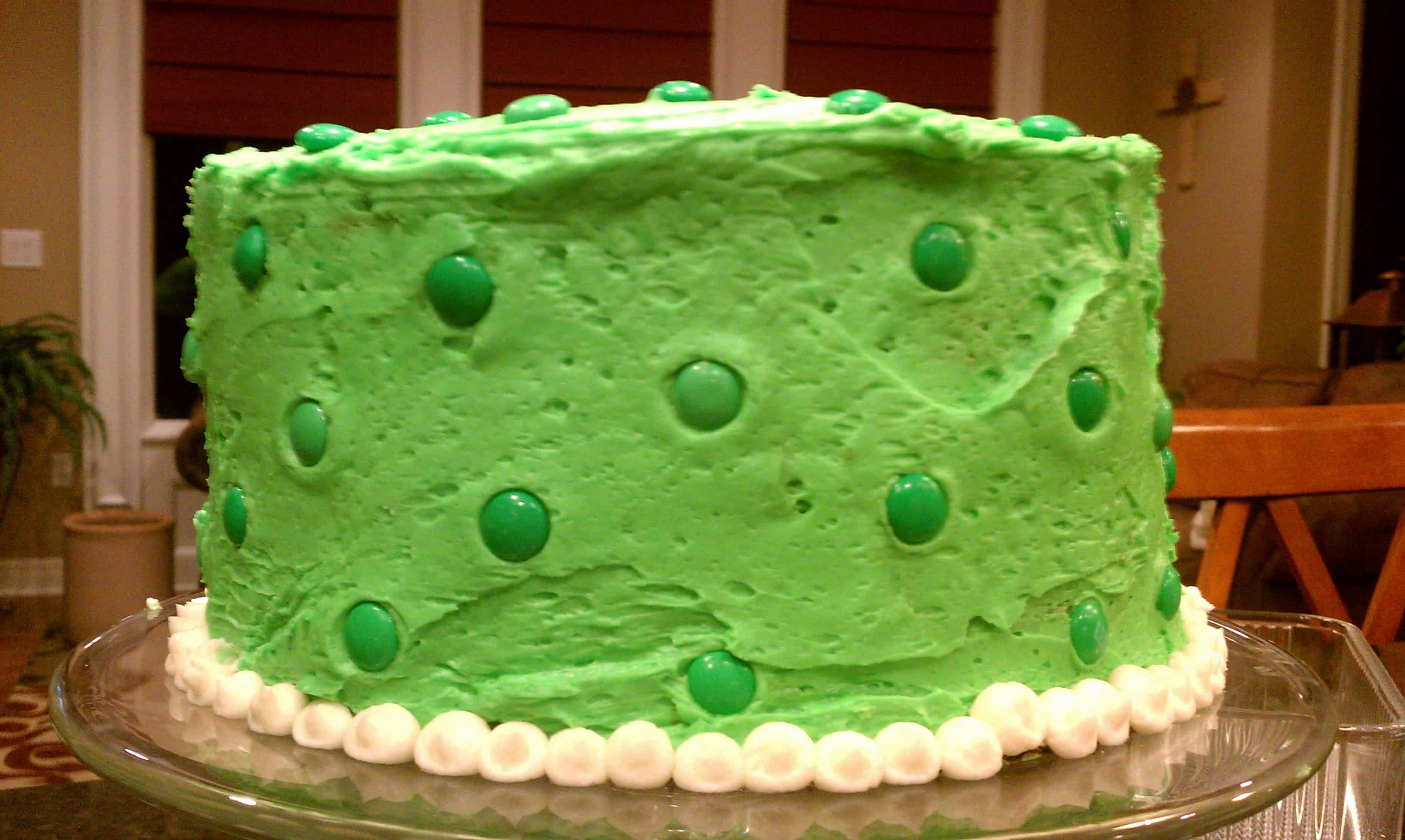 I definitely prefer the chocolate frosting over the vanilla frosting, but this was still yummy.
Recipe and more details to follow.
0
leave a comment your way - using facebook or disqus: